When you are creating/editing a job you will be required to have a value (any value) for Start/Stop time and Arrival window.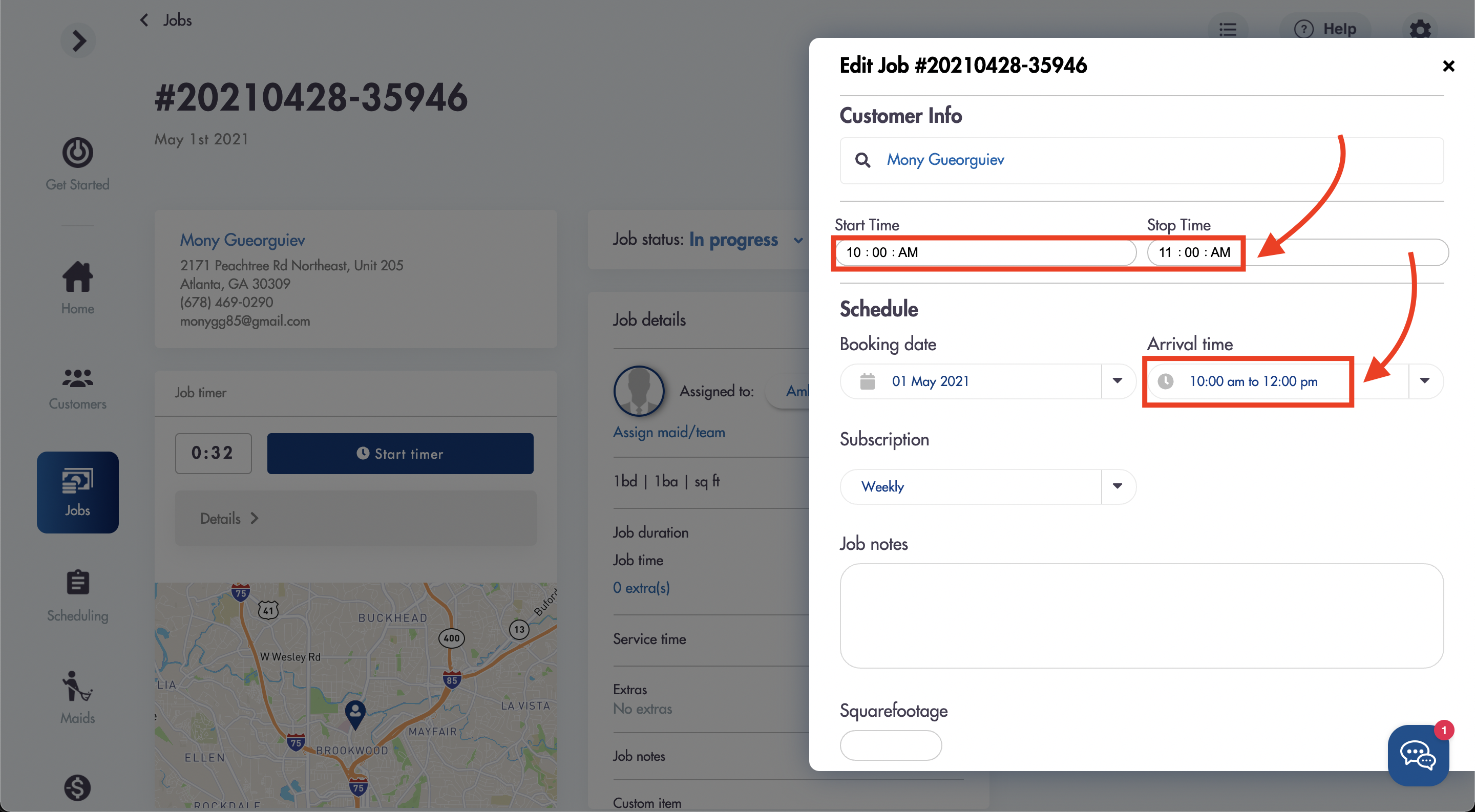 Both Arrival Window and Job Duration are automatically set to 1 hour as a default - this default is set by the Arrival Window field in Settings -> General:

The beginning time ranges of both Arrival time and Start time will always automatically match:
Both values are required so that you can toggle your Scheduling view
You can seamlessly choose toggle between: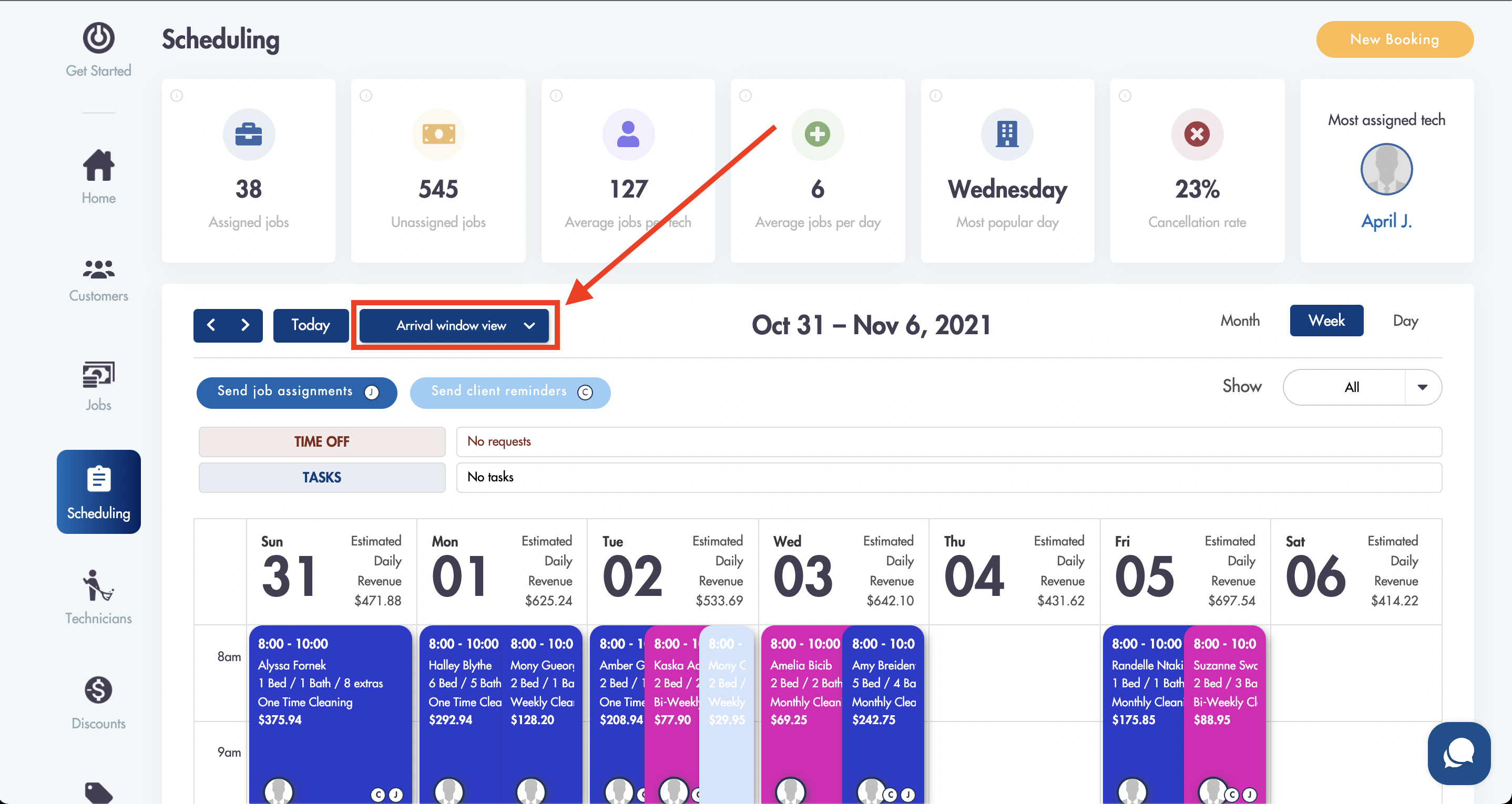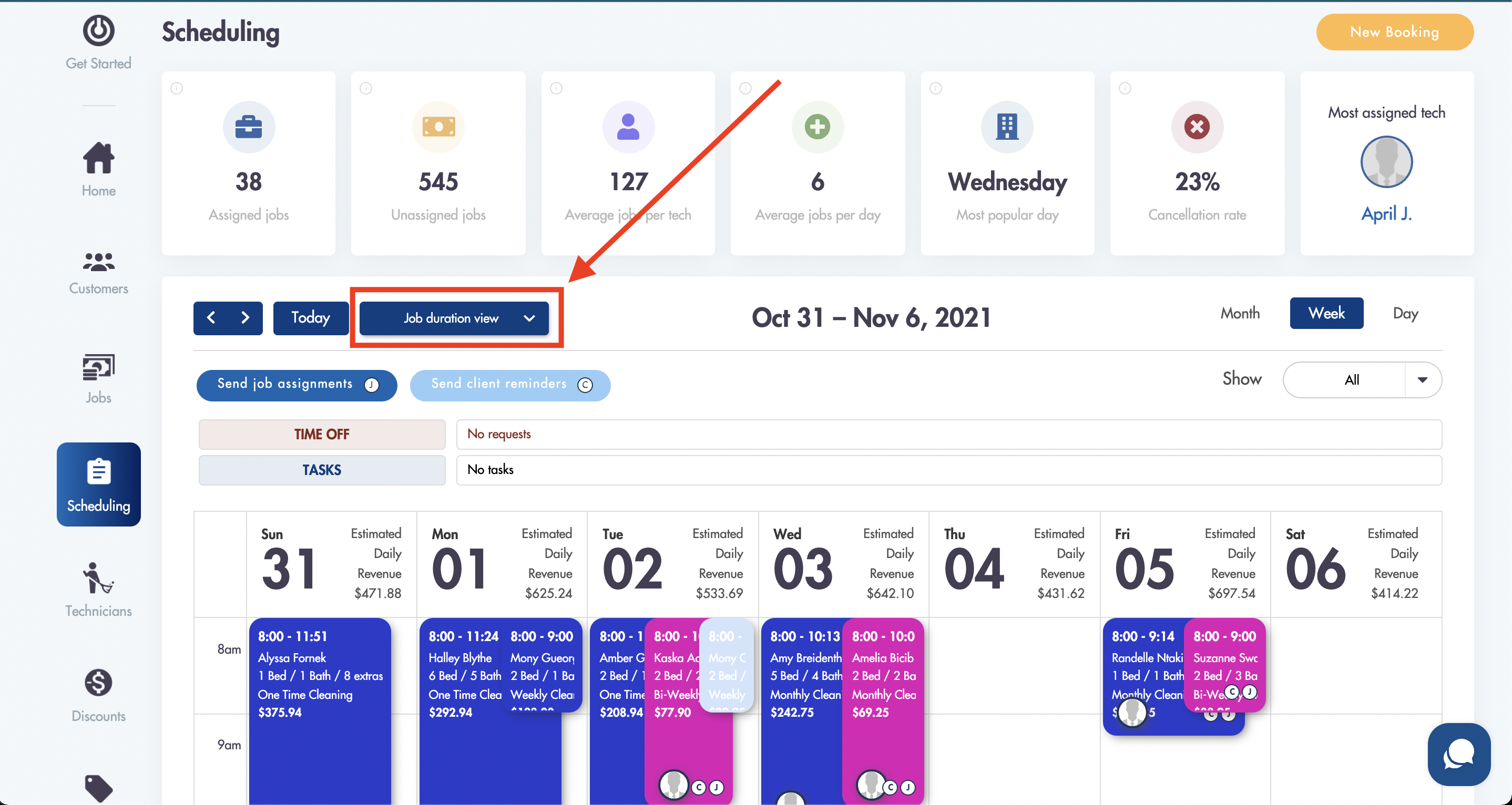 The job blocks will reflect the current view you are in! The view will be saved for your next Scheduling visit!
help@maidily.com is always here for you!