You can refund customers and send a refund receipt in just a few clicks.
The refund button in the top right corner will ONLY appear if the job status is 'Paid'
How to refund a customer & send a refund receipt:
Navigate to the job that you need to refund
Click on 'Refund' top right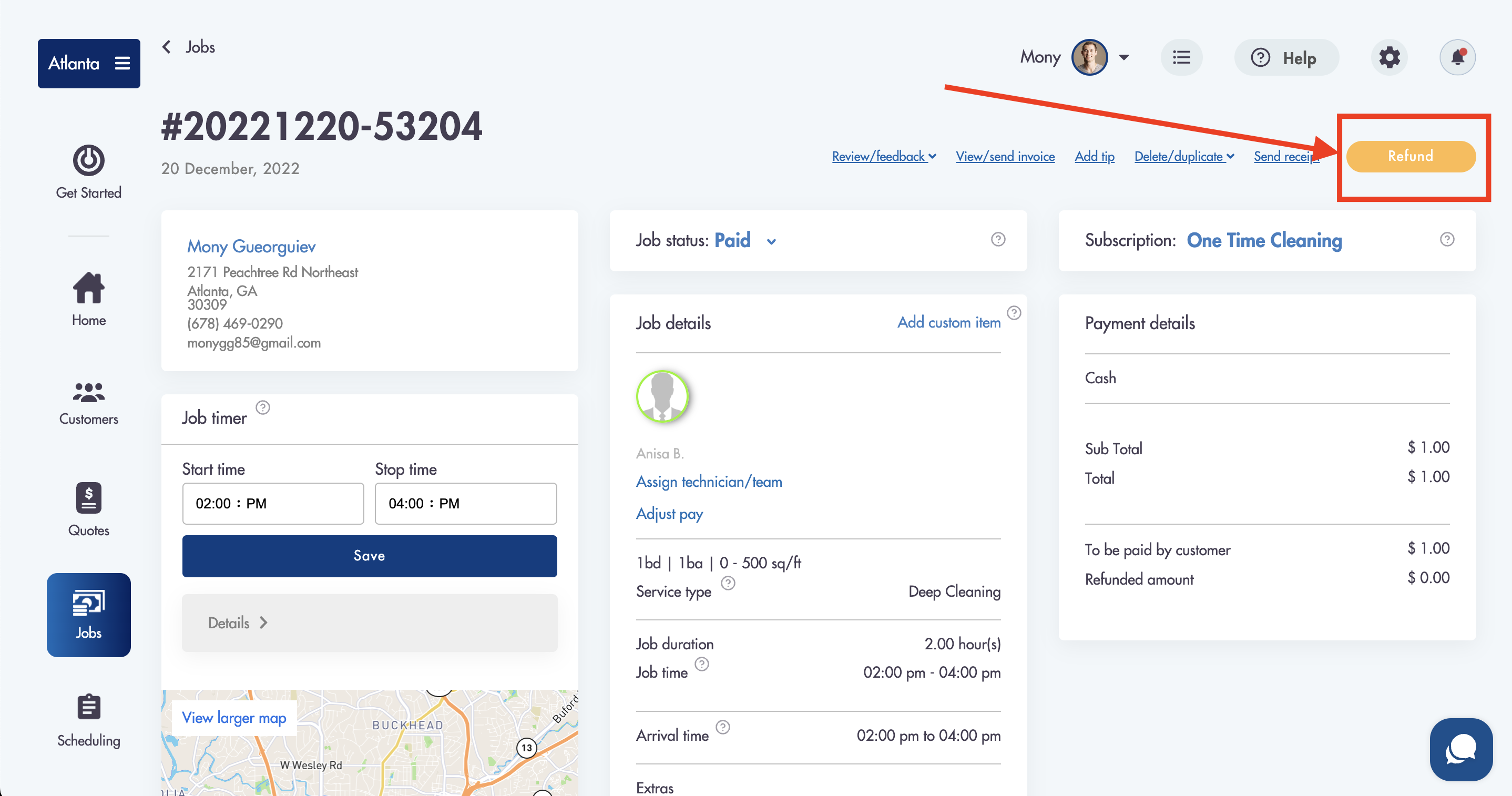 Fill out the refund amount

You can do partial refunds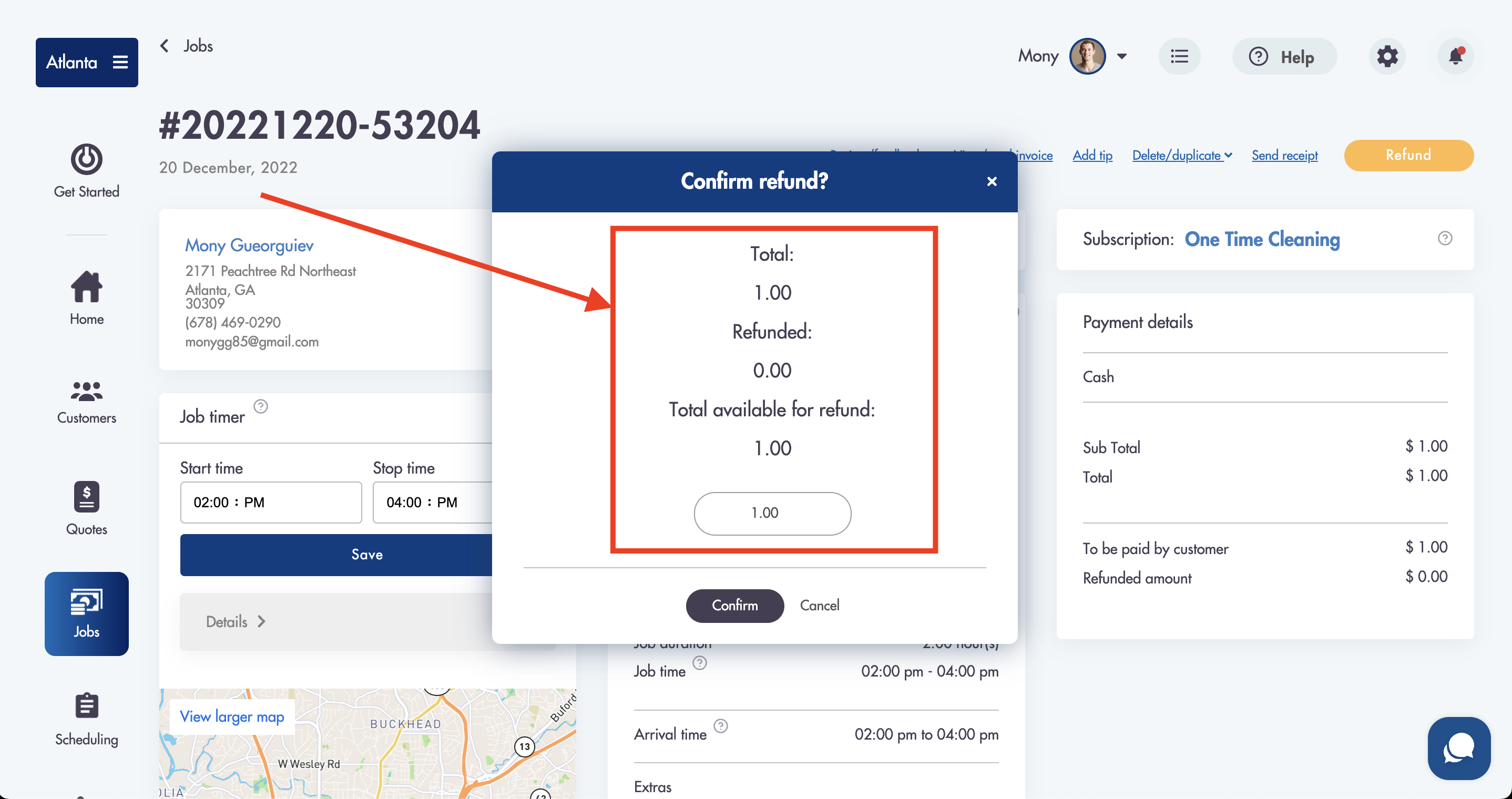 Click on 'Confirm'
The job status will change to 'Refunded' if a full refund was issued or 'Partially Refunded' if a partial refund was issued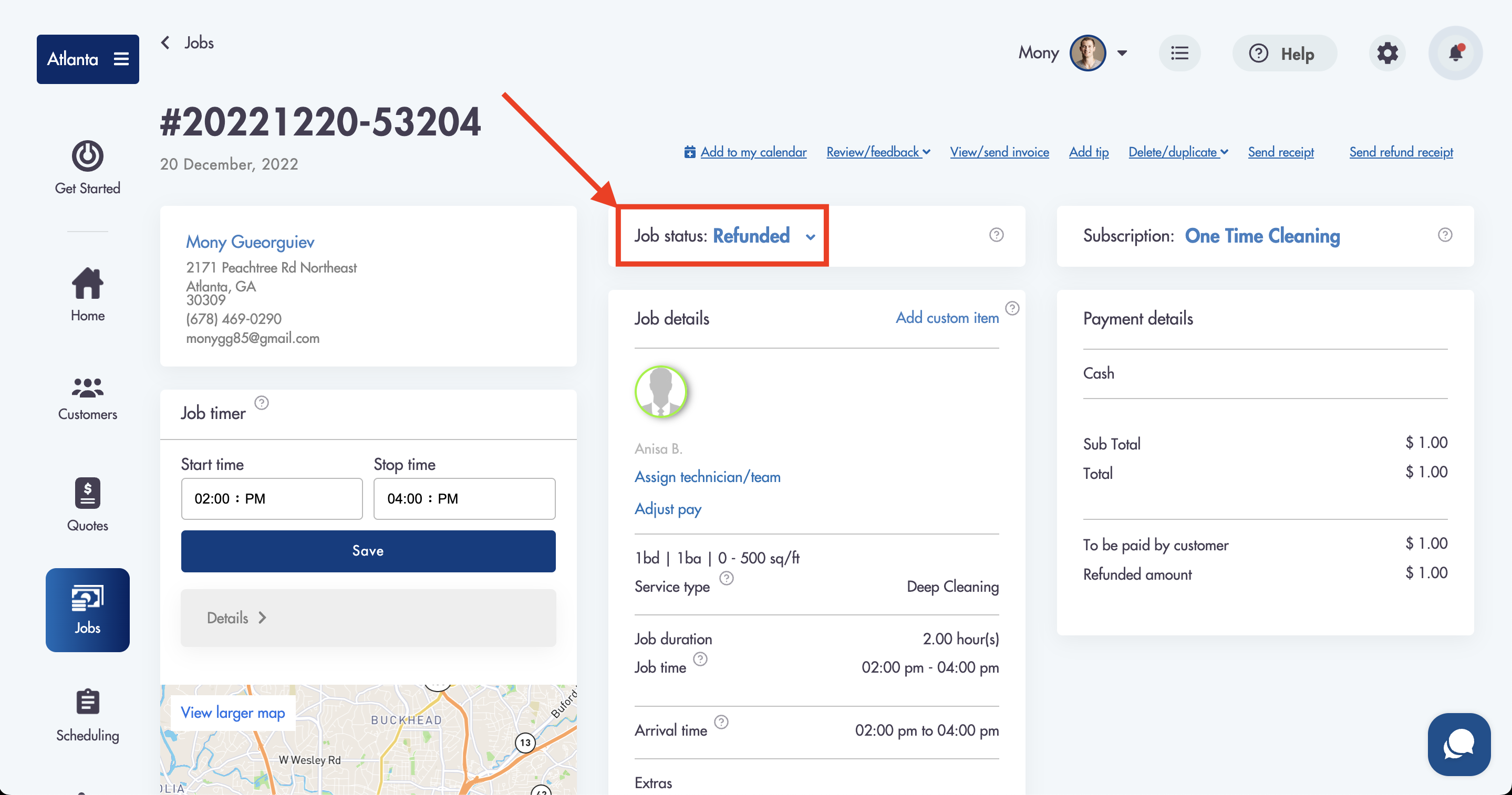 Click 'Send refund receipt' to send the refund receipt to the customer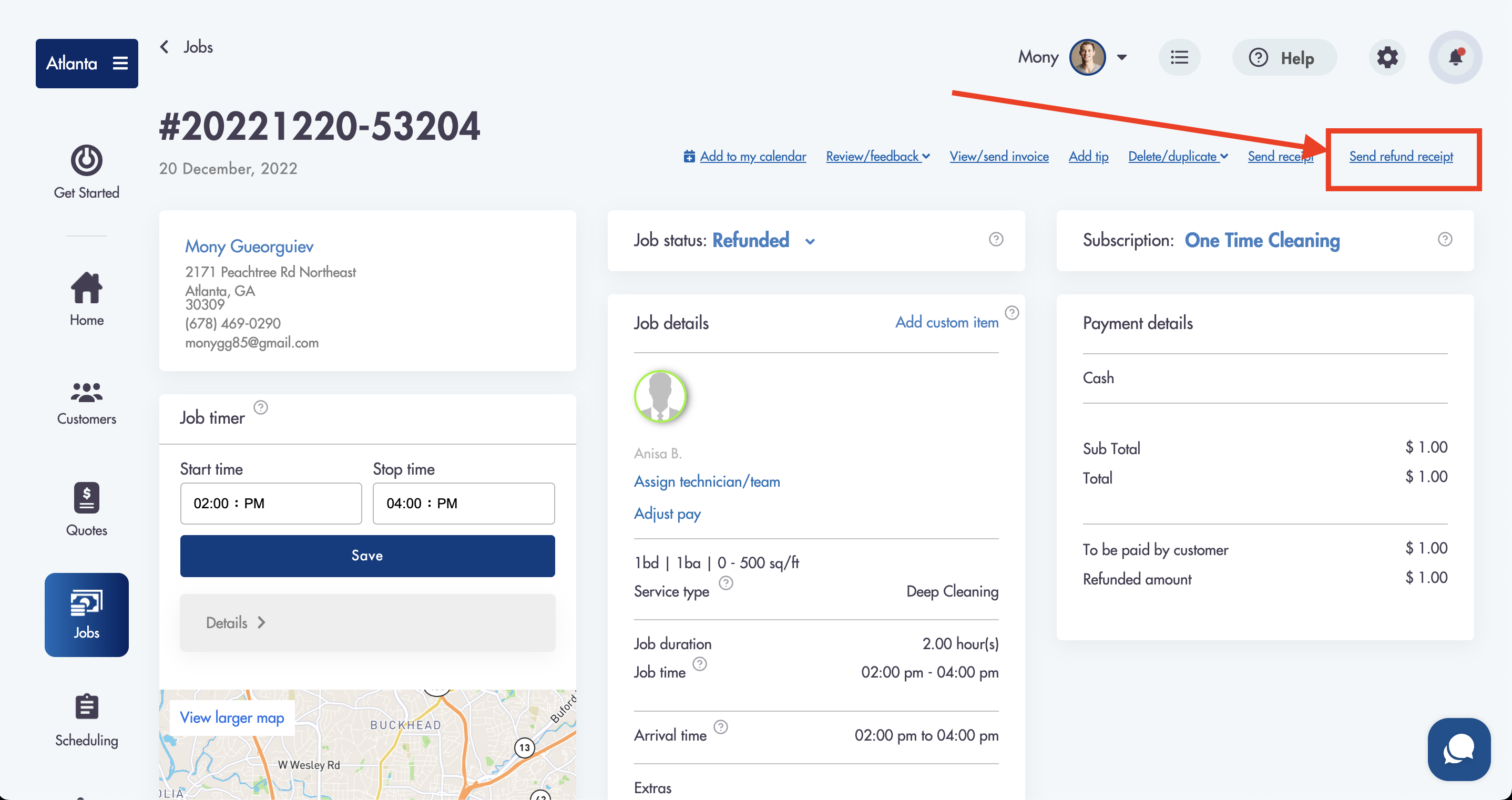 Considerations:
Giving a partial refund will allow to refund the customer again until a full refund has been issued

You can see the refund receipt email in Settings -> Booking forms & Communication -> Email communications -> Refund receipt

Refunds go back to the payment method selected or showing under the payment details section
Relevant articles:
Need help with refunds? Email us at help@maidily.com - we're always here to help!