When you create a blocked day or date range of blocked days it will block the calendar off (shown below) and will prevent jobs from being booked OR assigned on that day or on those days.

Blocked days will not be available for customers to select on our booking forms.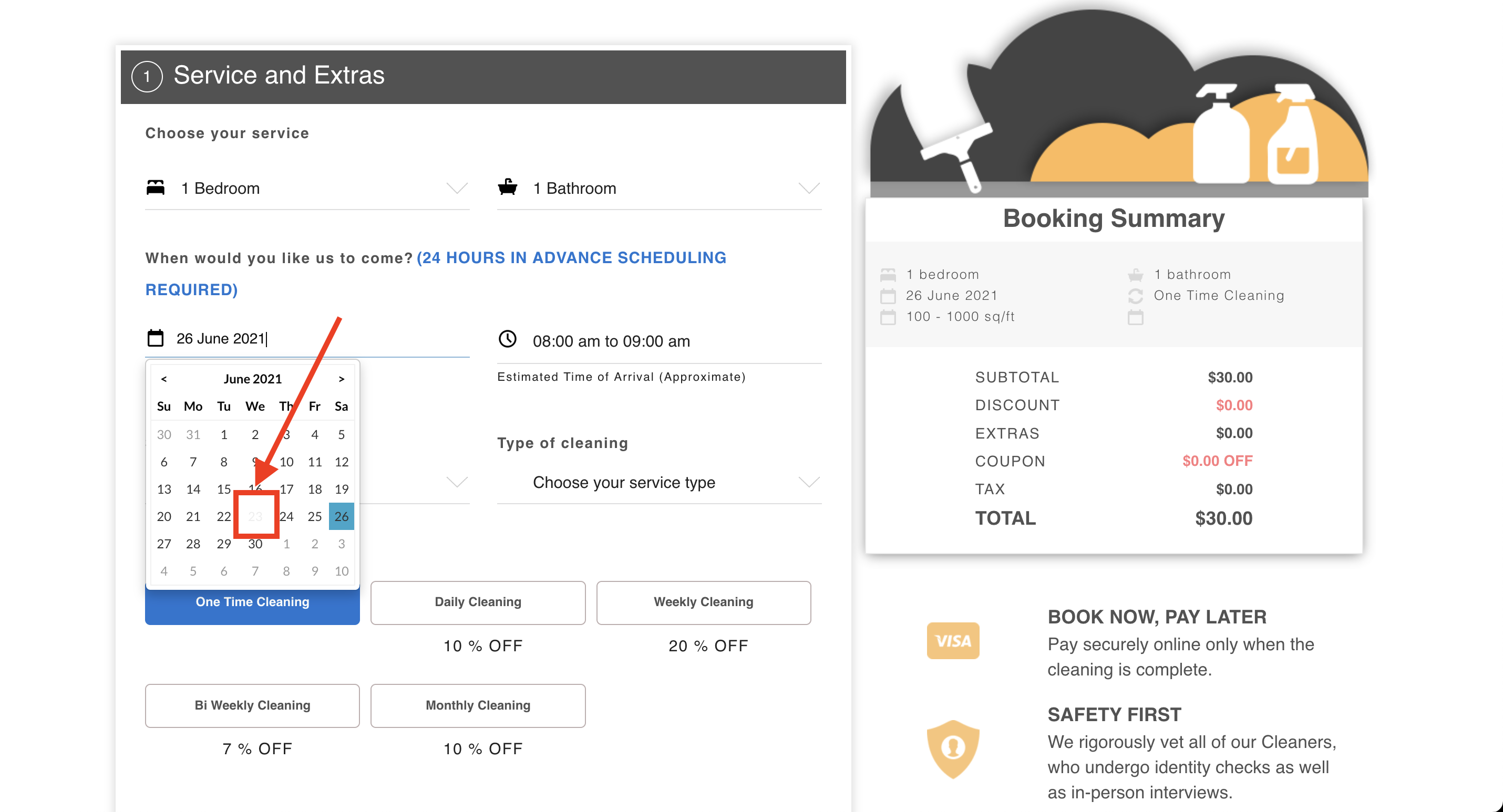 How to created a blocked day(s):
Block calendar from Settings -> Operating hours - Block Day(s)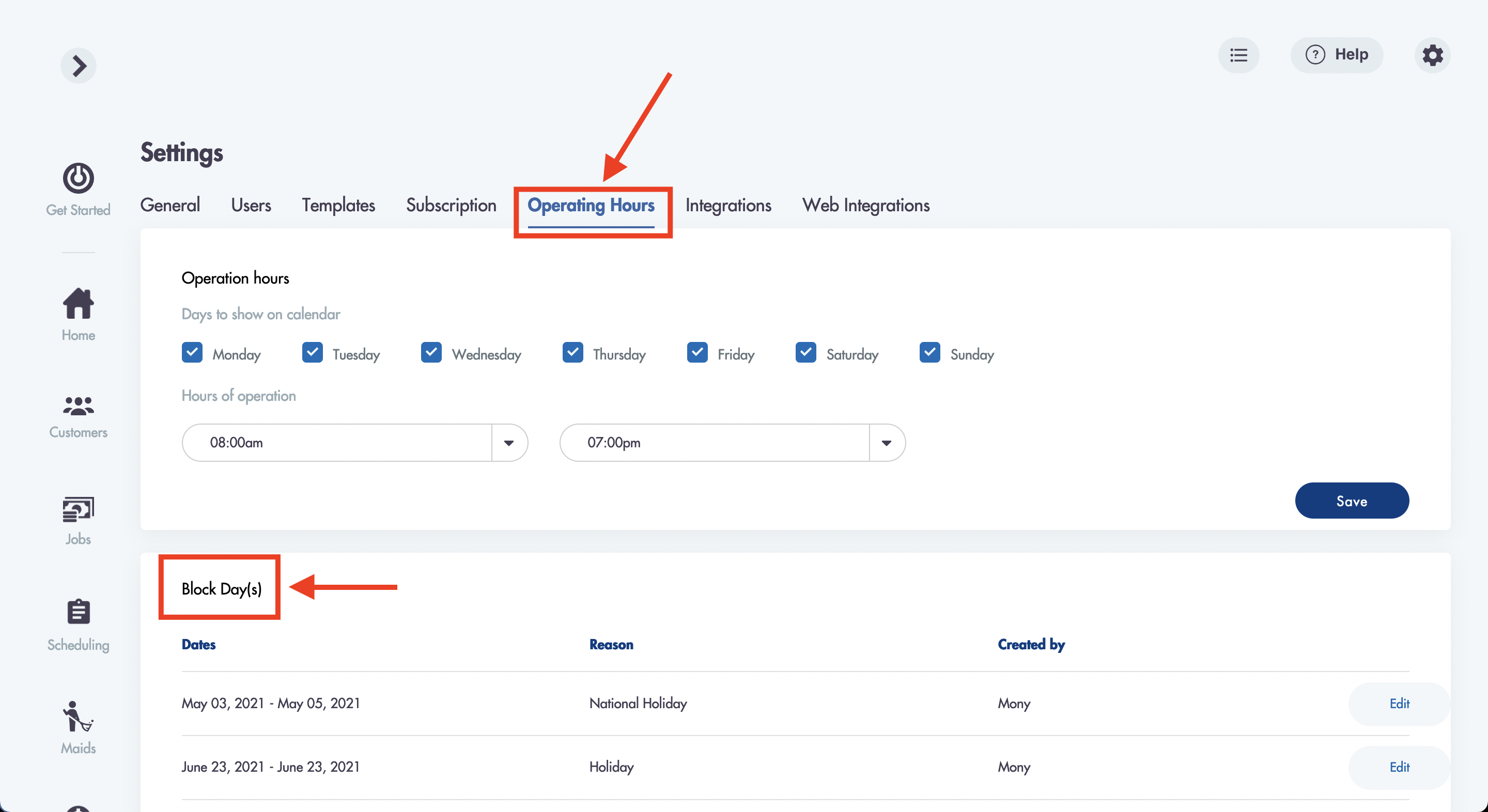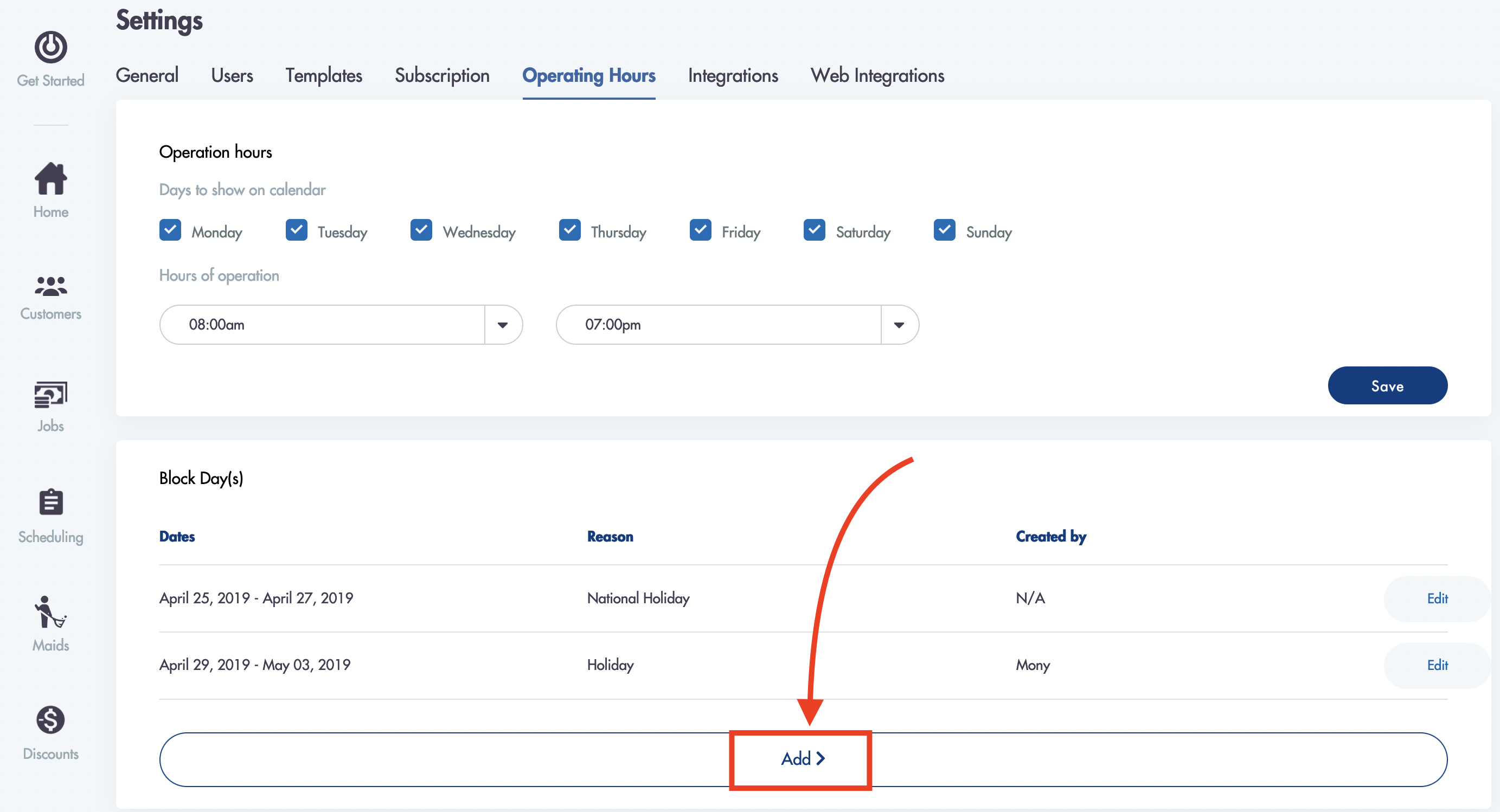 Enter a 'Reason' - this will show up on the calendar on the blocked date(s)
Choose between 'All day' and a 'Specific time'

Click 'Save'
Check your Scheduling view!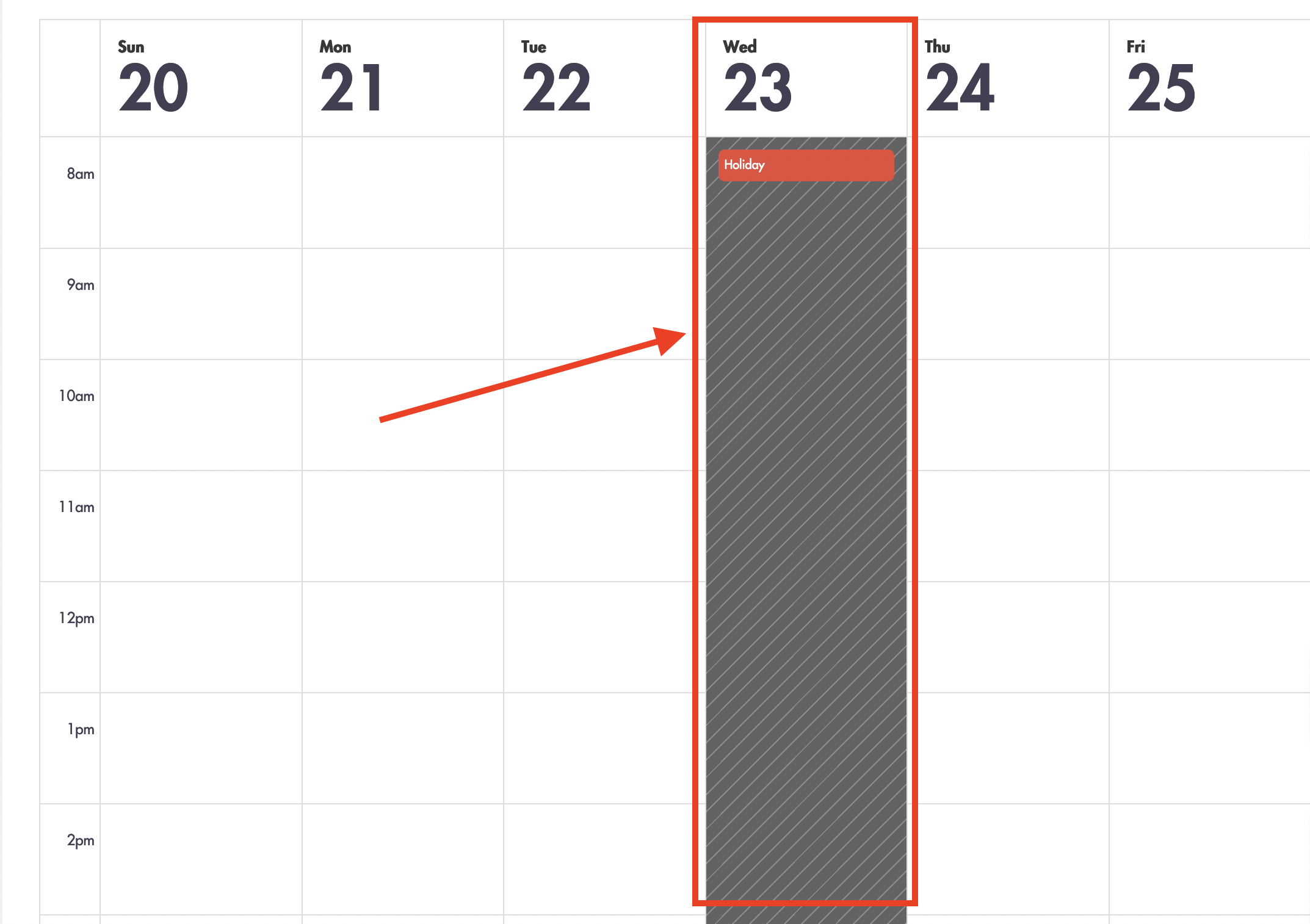 All set!
Need help? Say 'Hi' to us here: help@maidily.com