*Your Stripe Publishable and Secret keys need to be the 'Live' keys in order to use the payment processing offered by Stripe with real customers.
If you are using 'Test' keys from Stripe then you will need to test the set up using Stripes default test credit card and expiration date/CVC code: Test Credit Card Number - 4242424242424242; Expiration Date - 42/42; CVC - 424*
Our payment processing is done through Stripe! You will need to set up a Stripe account (free) in order to take credit cards/debit cards through Maidily.
Stripe's fees are 2.9% and $0.30 per successful card transaction.
Once you have your Stripe account just follow these steps to connect it to Maidily:
In your Stripe account navigate to "Developers" in the top right corner
Click on API Keys
Copy your Publishable key and Secret key (please make sure that the toggle switch for "Test mode" is toggled to the left)
Inside your Maidily account navigate to Settings -> Integrations
Click into the Stripe integration by clicking 'Connect'
Paste the Publishable and Secret keys in their representative boxes
Click "Save"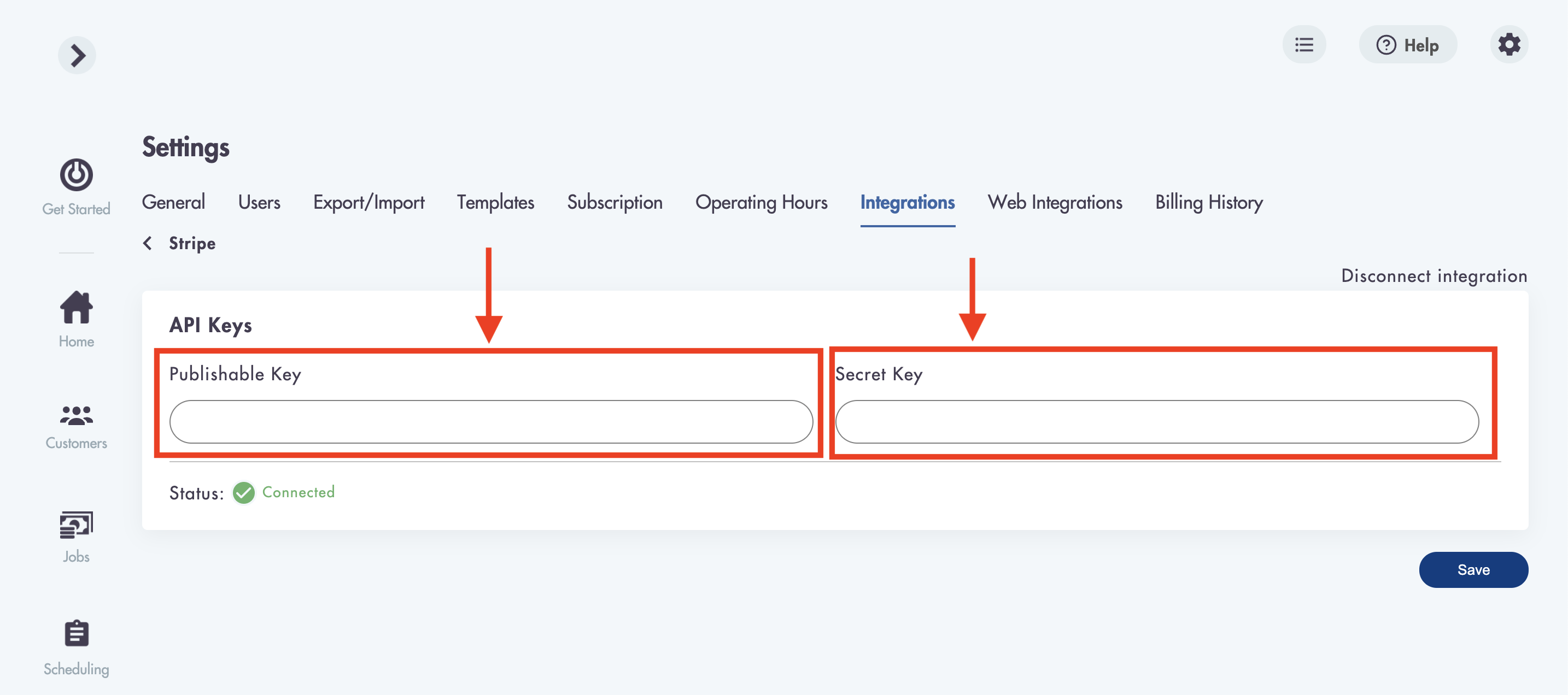 If your Secret key is not showing in full (the same length and look as your Publishable key) you will have to roll the key in order to create a new so it can appear in full.
Requiring a credit/debit card at checkout (booking form):
You can choose to require credit/debit card at checkout if you have installed one of our booking forms on your website.
To do this navigate back into Settings -> General and scroll down to the "Booking and Pricing" section and toggle "On" the "Require credit card on checkout page" switch.

How to add a credit card under a customer profile:
You can add a credit credit when creating or editing a Customer under the 'Payment Info' dropdown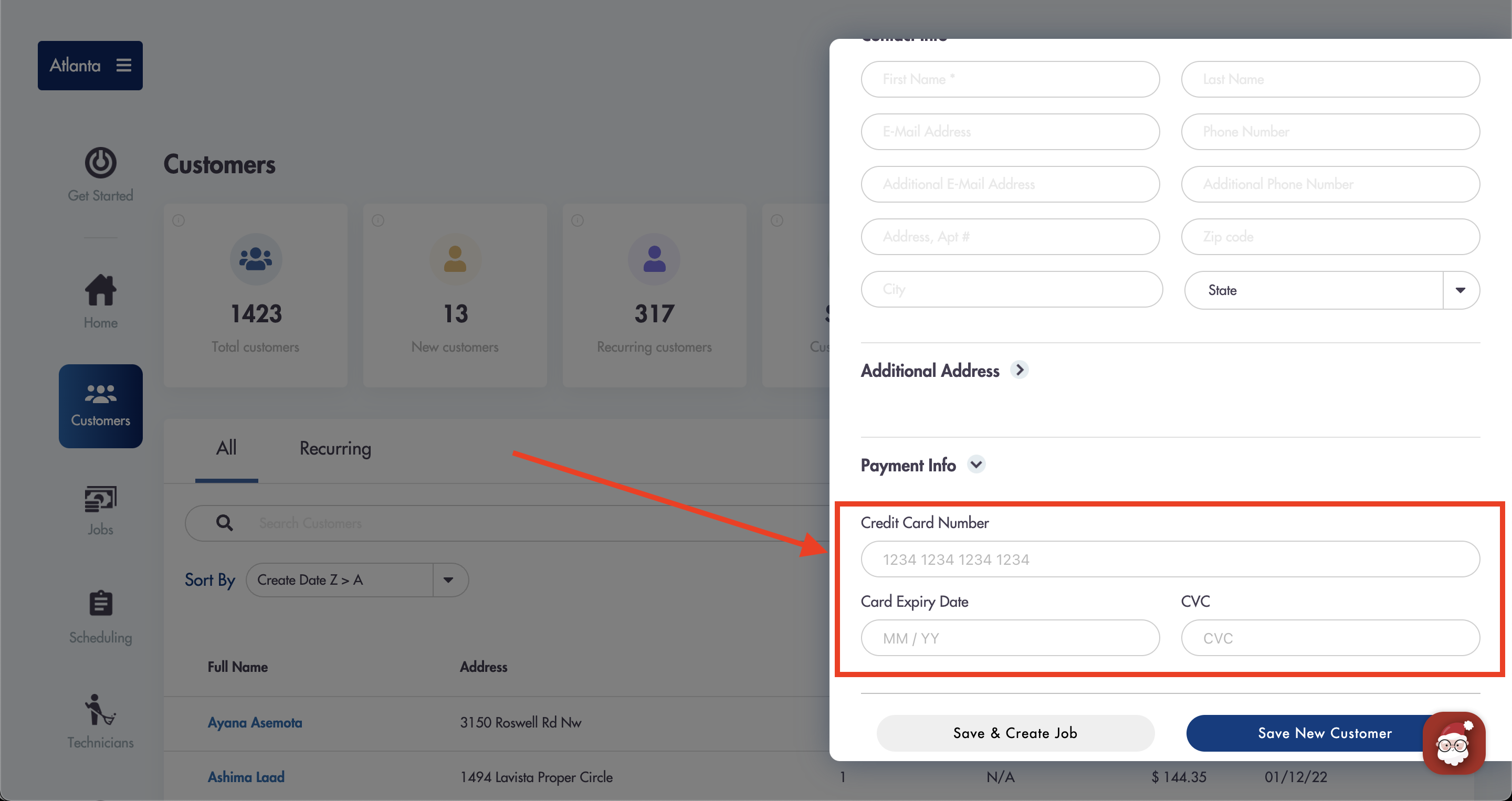 You can select from multiple credit cards for customer when editing or creating a job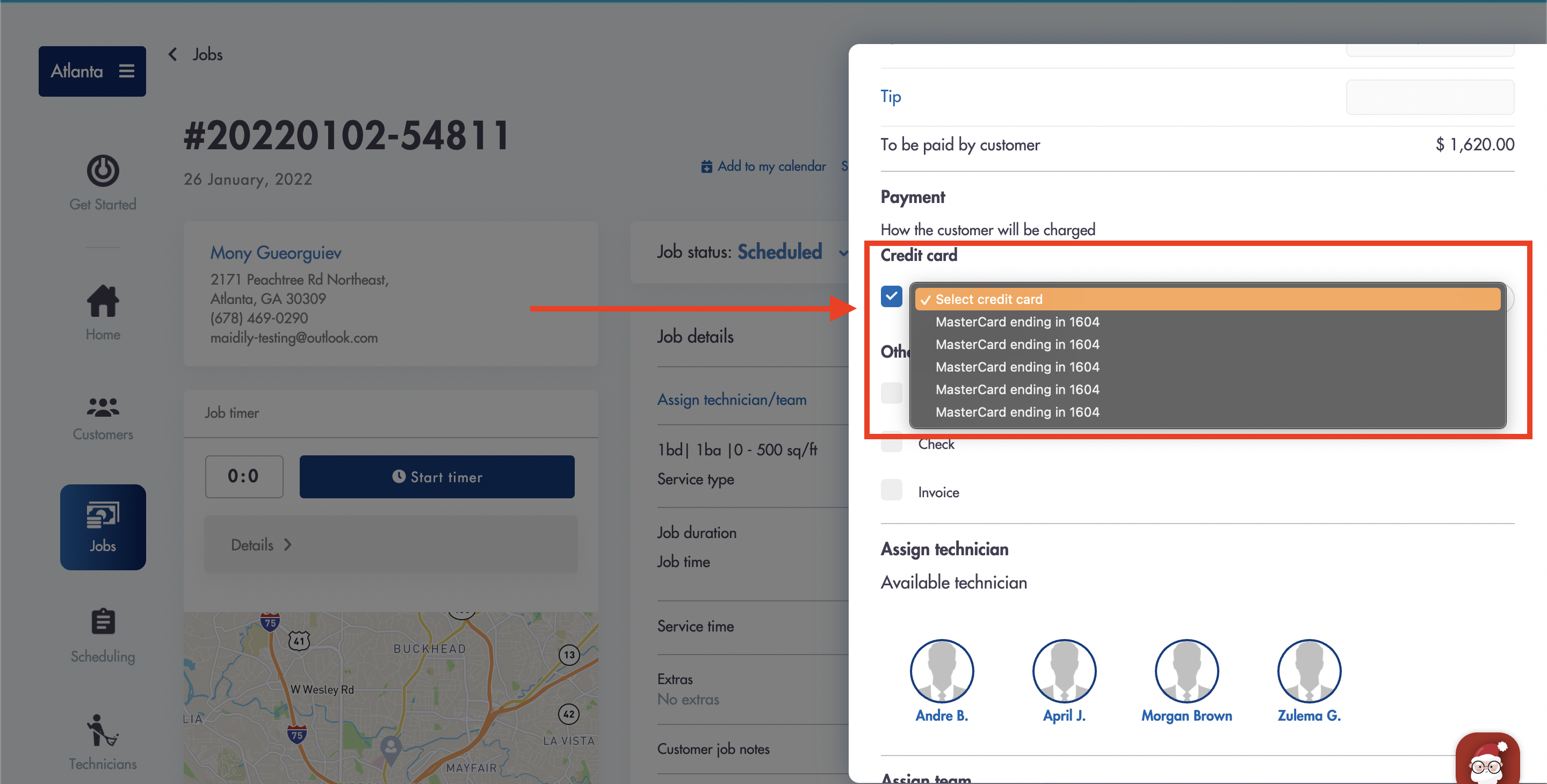 Have questions? Email us for help - we're here 24/7: help@maidily.com