Once you are signed up for our affiliate program you can start using your custom referral link.
Share the custom link with anyone that you think would benefit. If a referral signs up using your link they will automatically be associated with your affiliate profile so that you can get credit for them.
You need to have a minimum of 3 active customers (referrals) in order to receive payouts
You can find your referral link in your affiliate dashboard, towards the bottom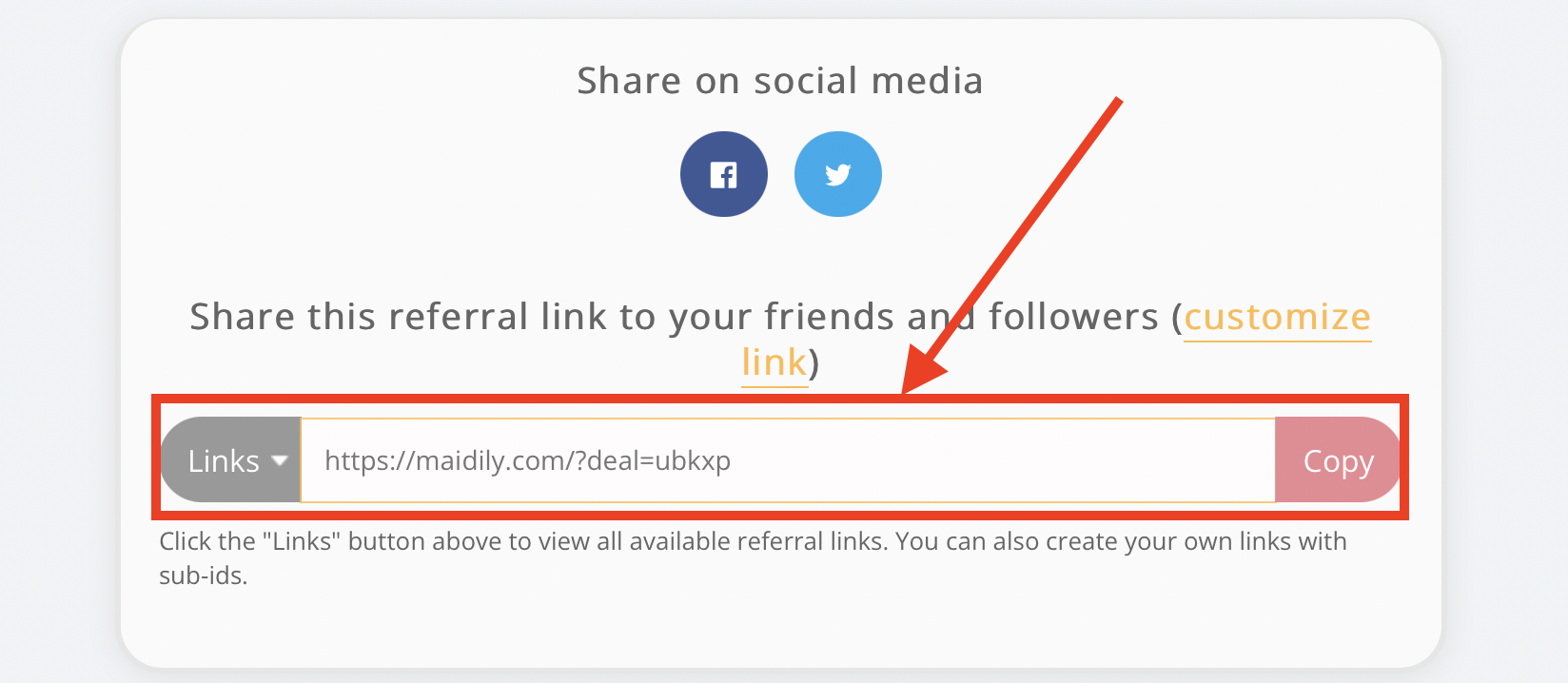 There are 2 ways to make money through our affiliate program:
You will receive a monthly commission payout (payouts are on the 15th of the following month) for every active referral.
You will receive a 1-time bonus once you get to 15 active referrals.
COMMISSION:
25% recurring (monthly) PER active referral
BONUS:
1-time payment of $1,000 for the 1st 15 active referrals
Considerations:
Self referrals are NOT allowed

Payouts are done via choice: PayPal, Bank (ACH), or

Wise.com

The bonus is a 1-time bonus only

Canceled referrals who were active will not continue to be paid out

You can change/customize your referral link
Related articles:
Have more questions about our affiliate program? Email us at help@maidily.com