Our powerful email notification system is design to be easy to use but powerful enough to grab the attention of your customers so you never have a "forgotten" appointment.
Here's a walkthrough of how to set up and check your Templates (Settings --> Booking forms & Communication -> Email communications)
Booking confirmation and cancelation receipt emails automatically send to customers upon job creation/cancelation!
Email communications
We have 7 email notifications (more information about our website pop up can be found here) that your customers/technicians can receive.
You can edit the body text of some our email templates (see below):
1. Customer receipt
2. Cancelation email (you can edit the body text for this email)
3. Booking confirmation (2 different templates available: Wide and Narrow)
4. Refund receipt (you can edit the body text for this email)
5. Customer reminder email (you can edit the body text for this email)
6. Job assignment email
7. Feedback/review reminder emails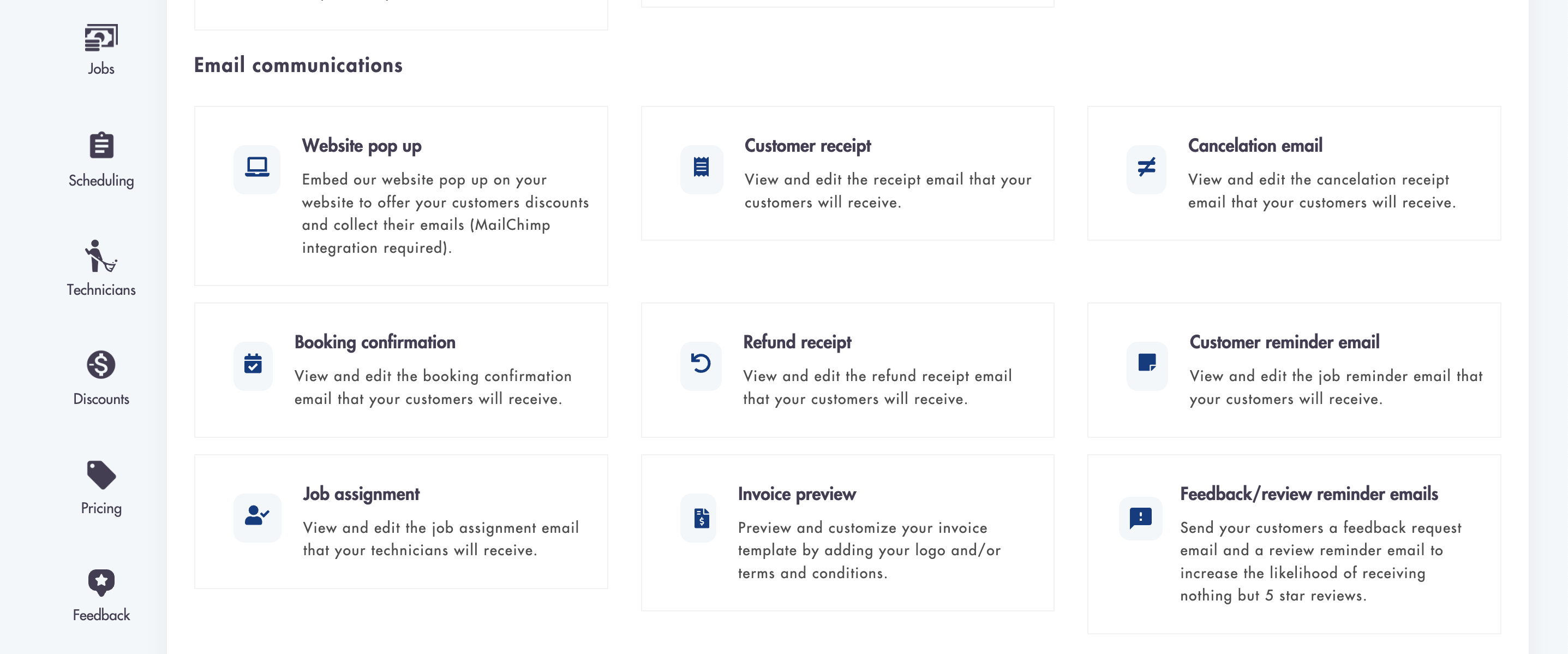 You can edit the body text of the cancelation receipt email, refund receipt email, and customer reminder emails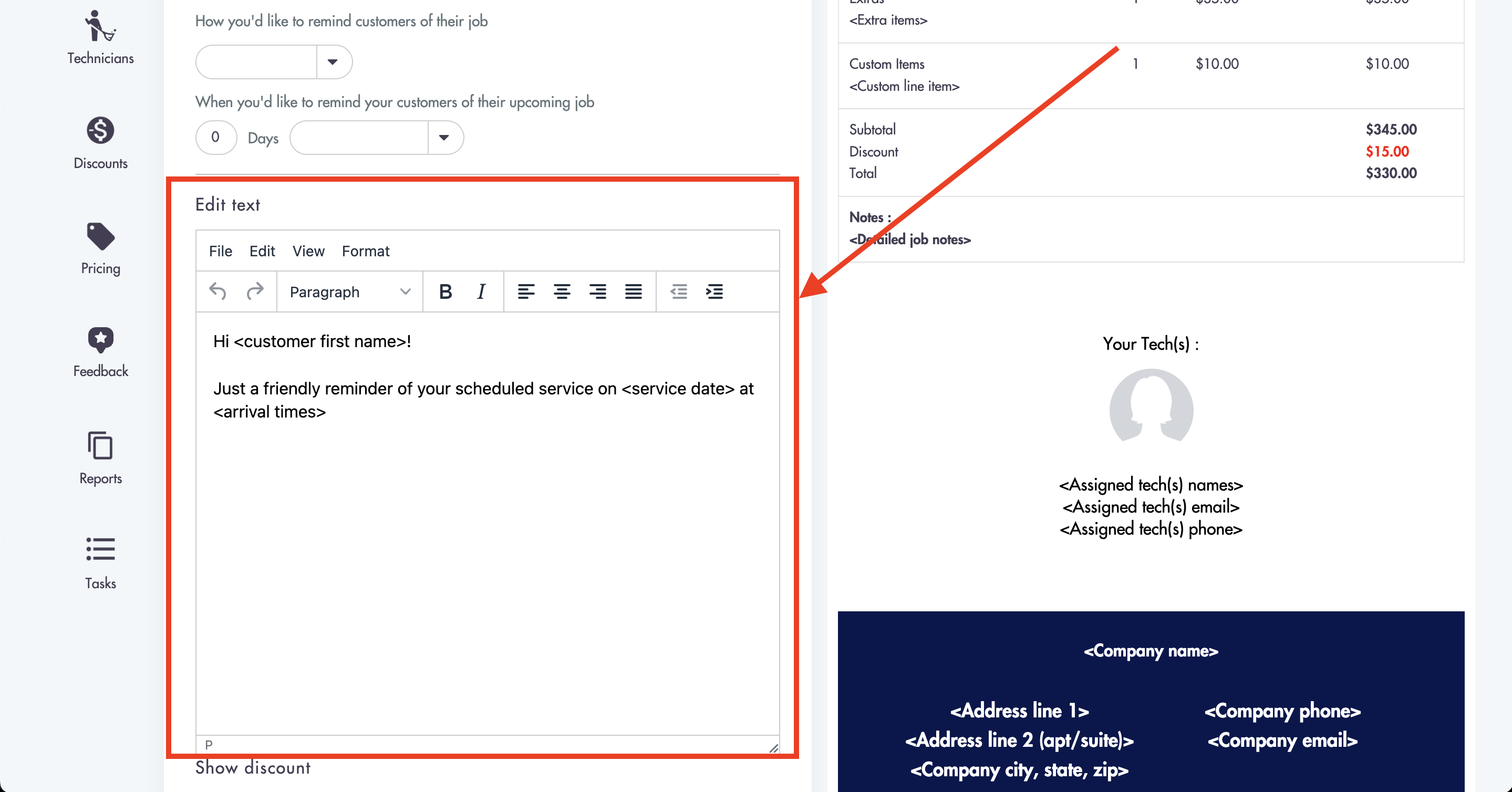 Make sure to upload your logo for each template (or globally through Settings -> General - Company logo)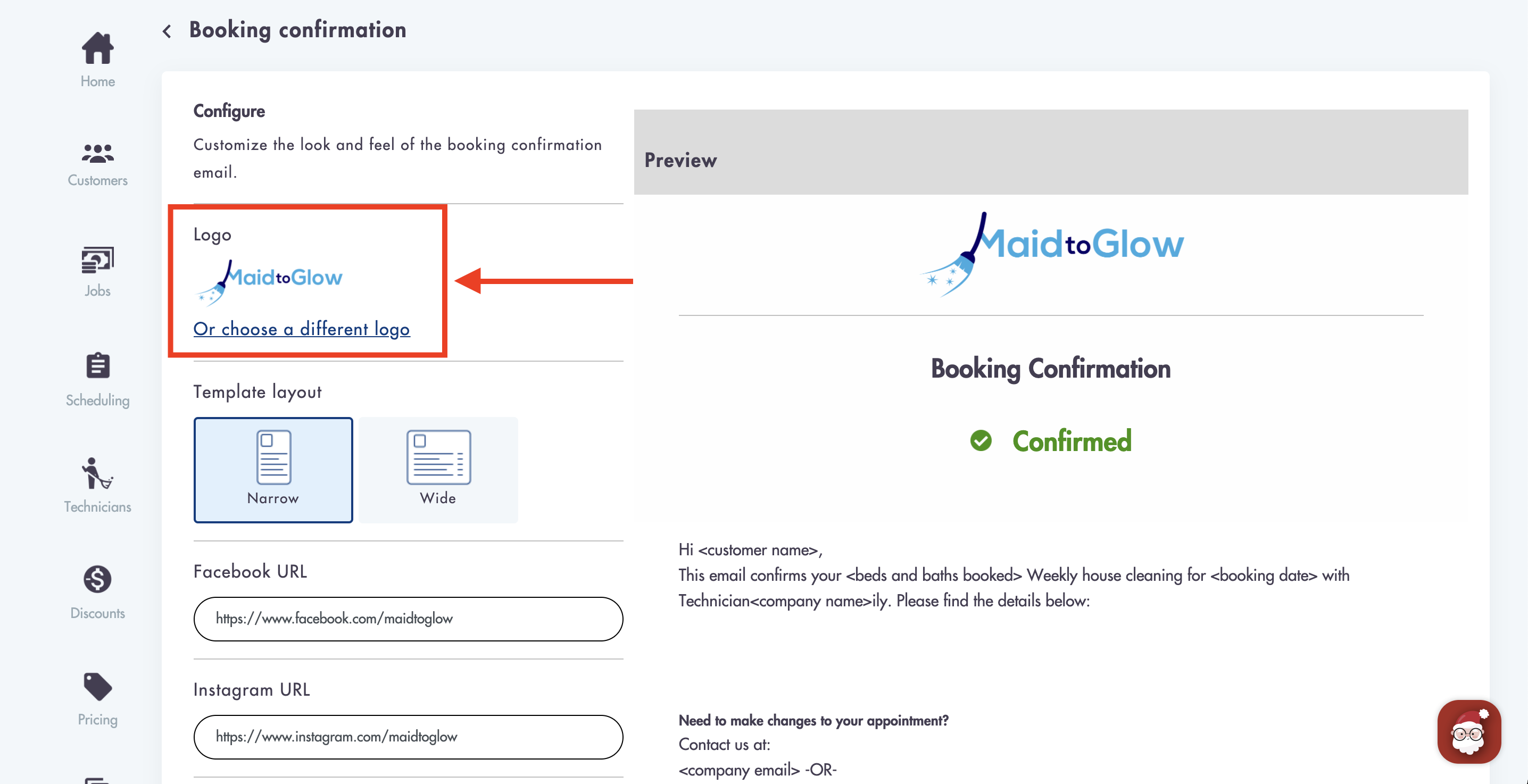 You can preview changes made to the template on the right side in the 'Preview' section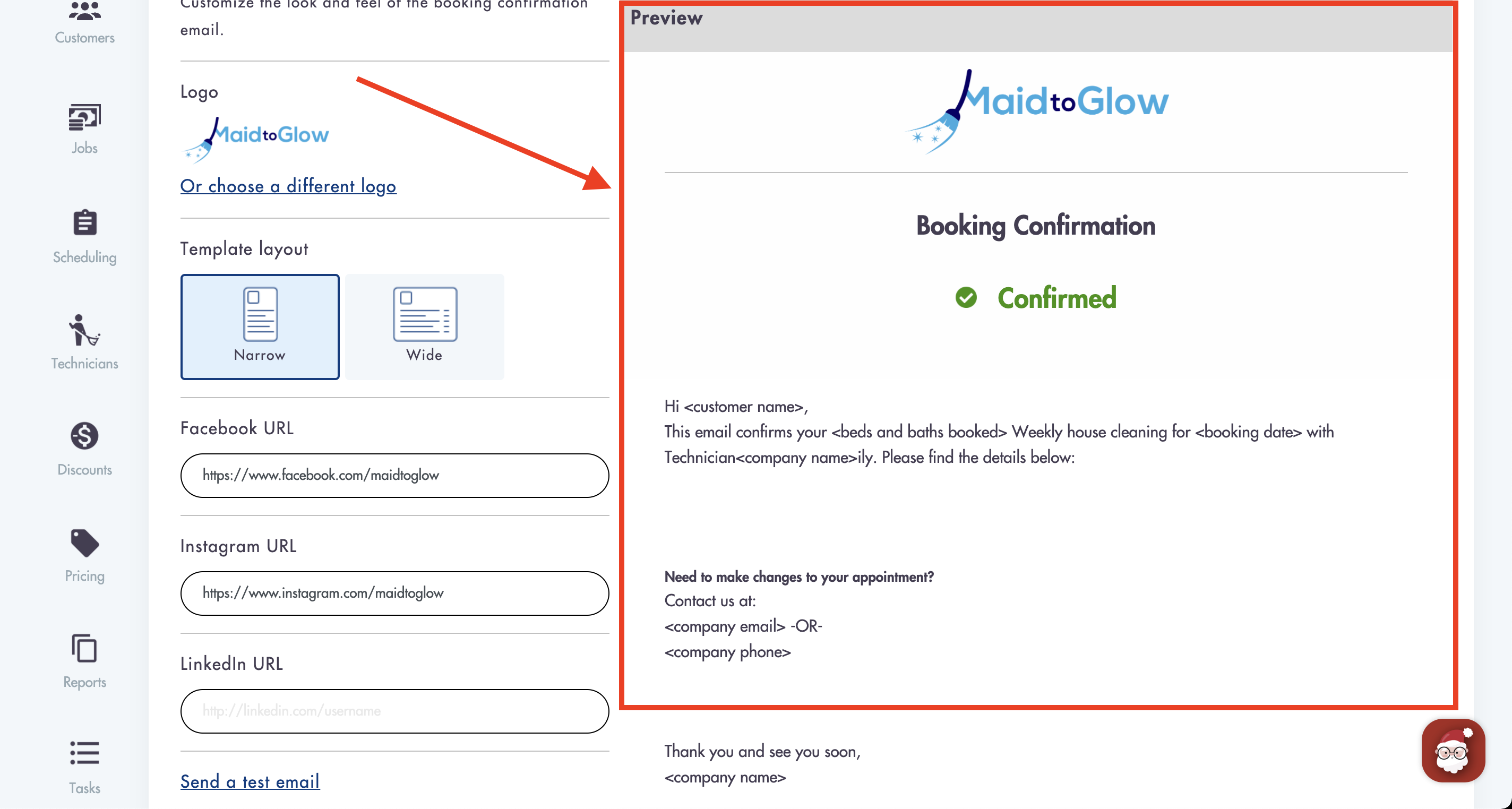 You can toggle different fields depending on which template you are editing

For example in the 'Job assignment' email template you can choose to toggle 3 different fields 'On/Off'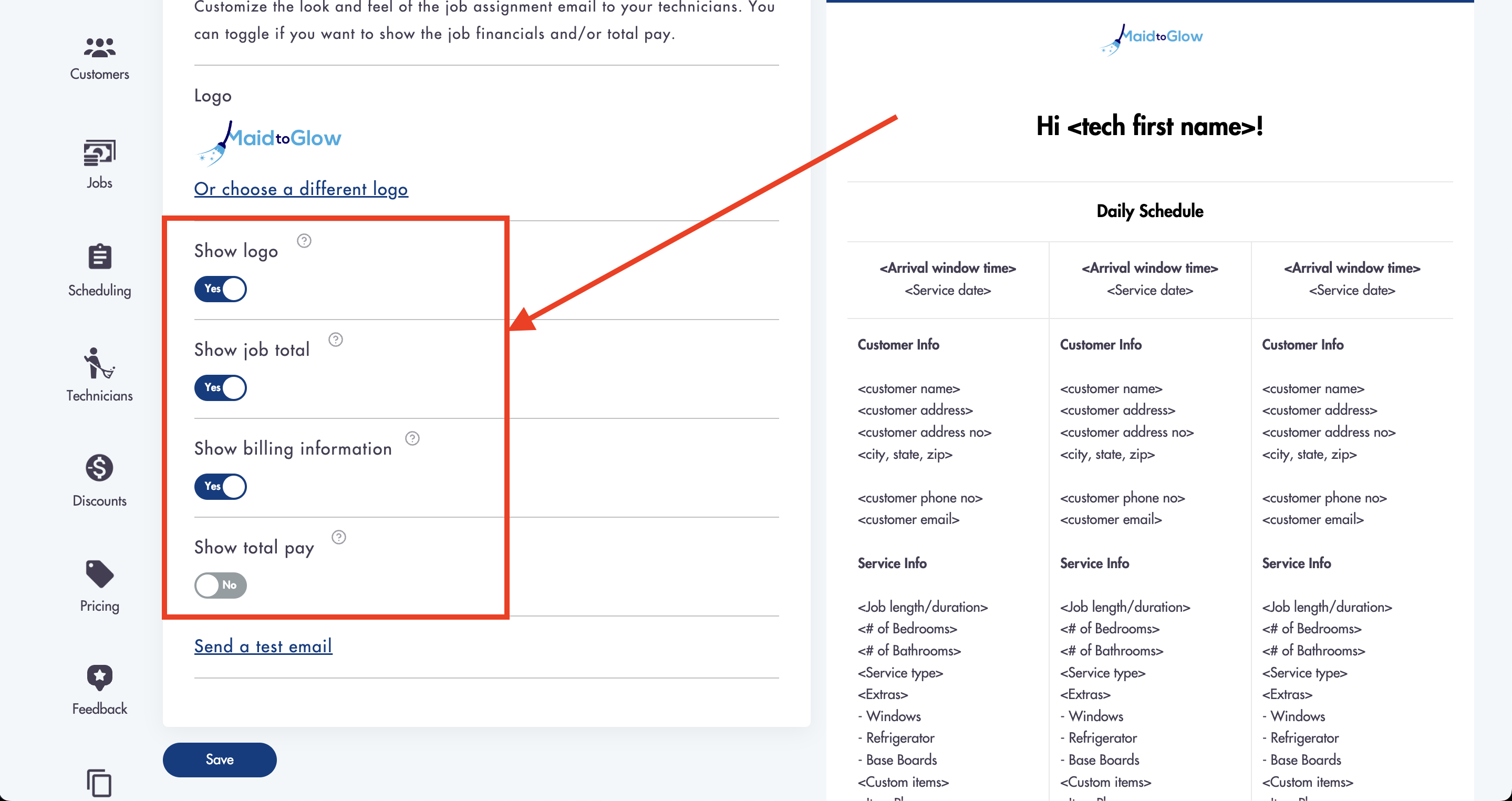 Show logo - Show the company logo on emails
Show job total - When switched off will hide the job total from the 'Job assignment' emails
Show billing information - When switched off will hide the customers address information including email and phone number
Show total pay - When switched off will hide the technicians pay from showing (only applicable for set percentage or set dollar pay types)
Send yourself a test email
You can send an email to yourself to test the notification by clicking on the 'Send a tests email' text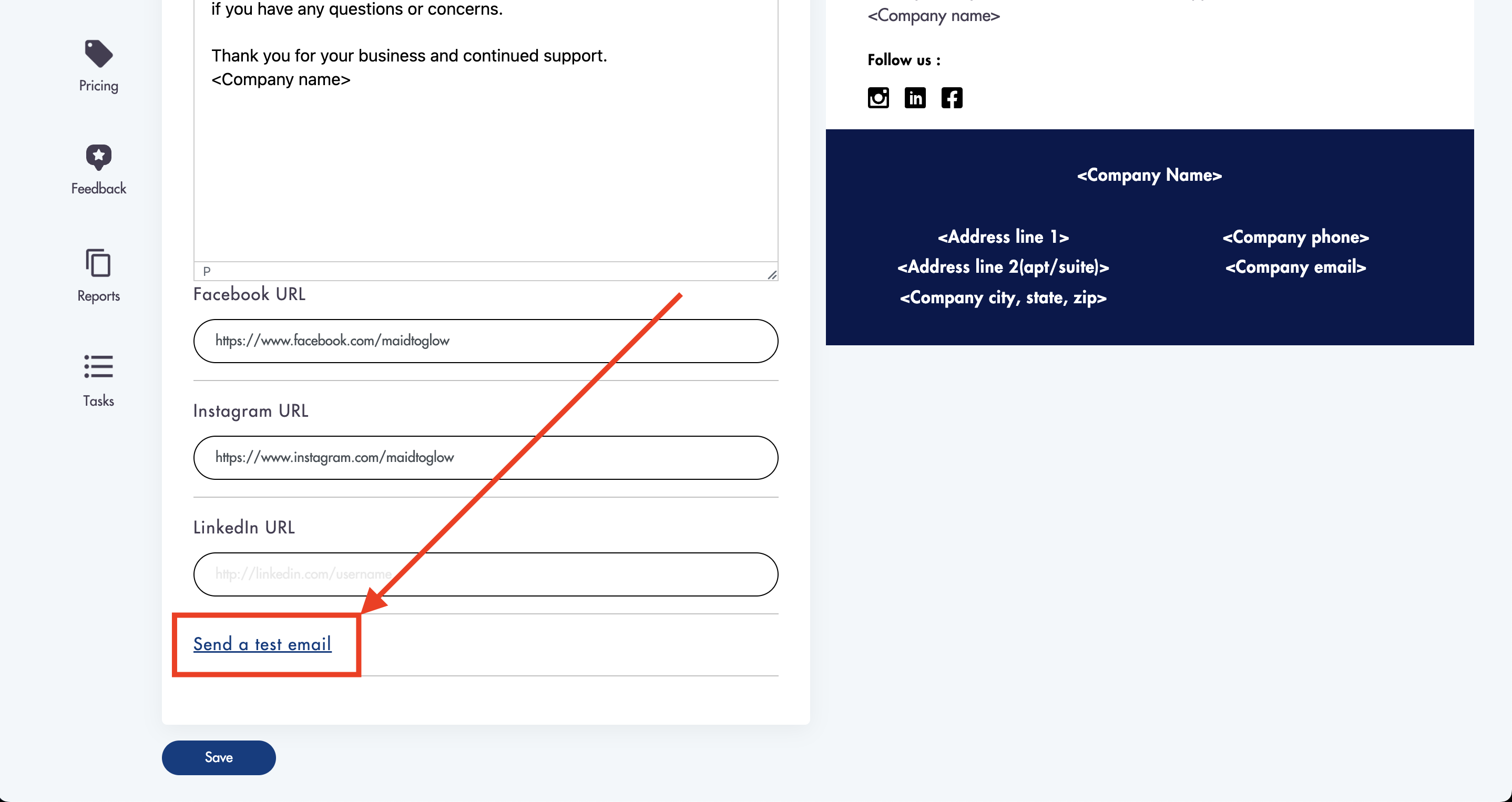 Enter your email address
Click on 'Send Test'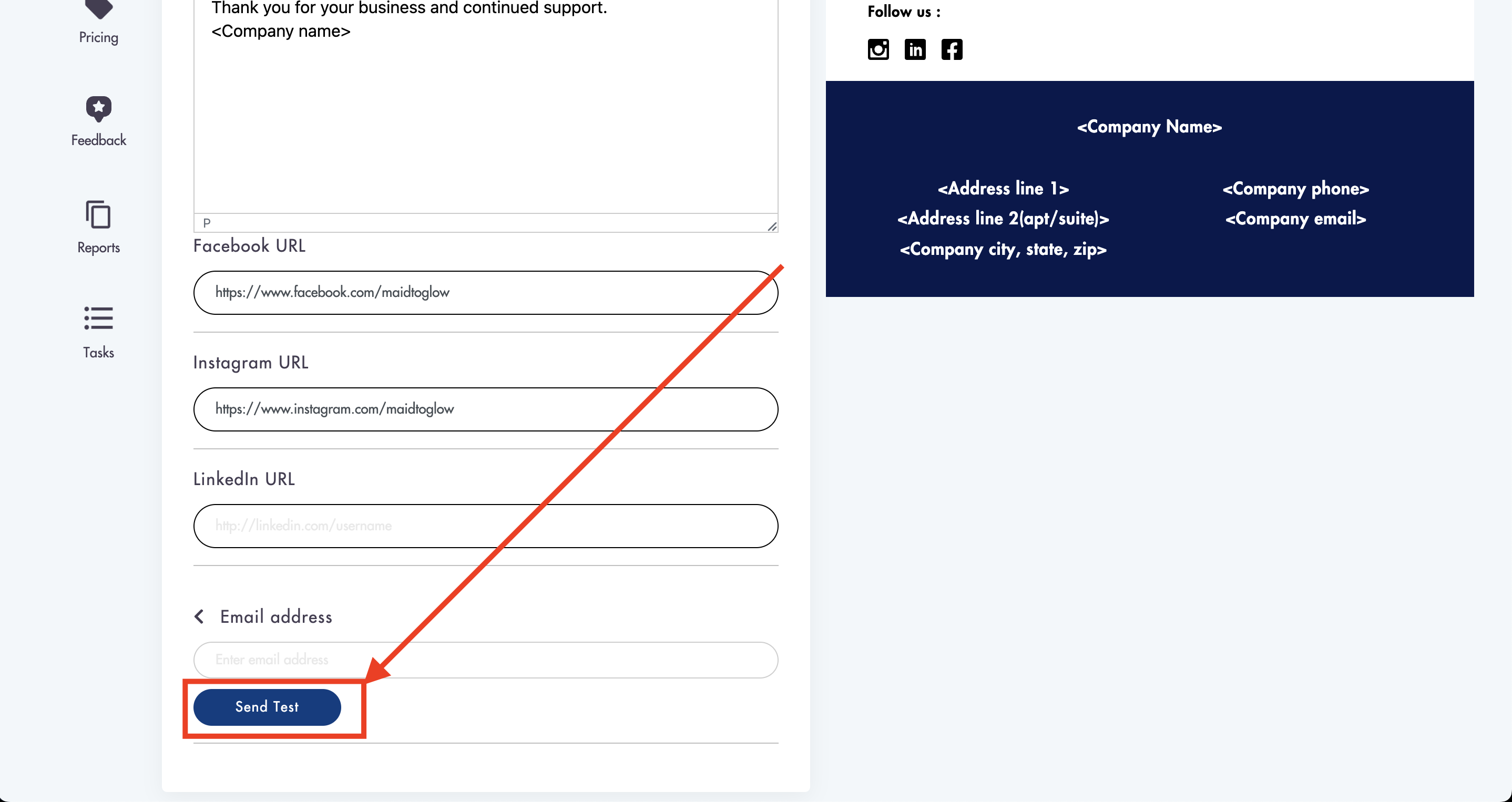 The test emails contain defaulted information - we send the test emails only for you to see how they will render on your device
Information on the live email notifications going out to customers will change accordingly
Need help setting up your Templates? Or maybe you have a question? Email us: help@maidily.com