You can activate your Maidily account at any time while on trial.
You can also reactivate/activate your Maidily account if the trial has expired or if your account has been canceled.
You will NOT be charged when you activate your account while you are still on trial
How to activate your Maidily account while still on the 14-day free trial:
Click the 'Settings' icon (gear) in the top right corner

Click the 'Subscription' tab

Click on 'Update billing'

Fill out the billing details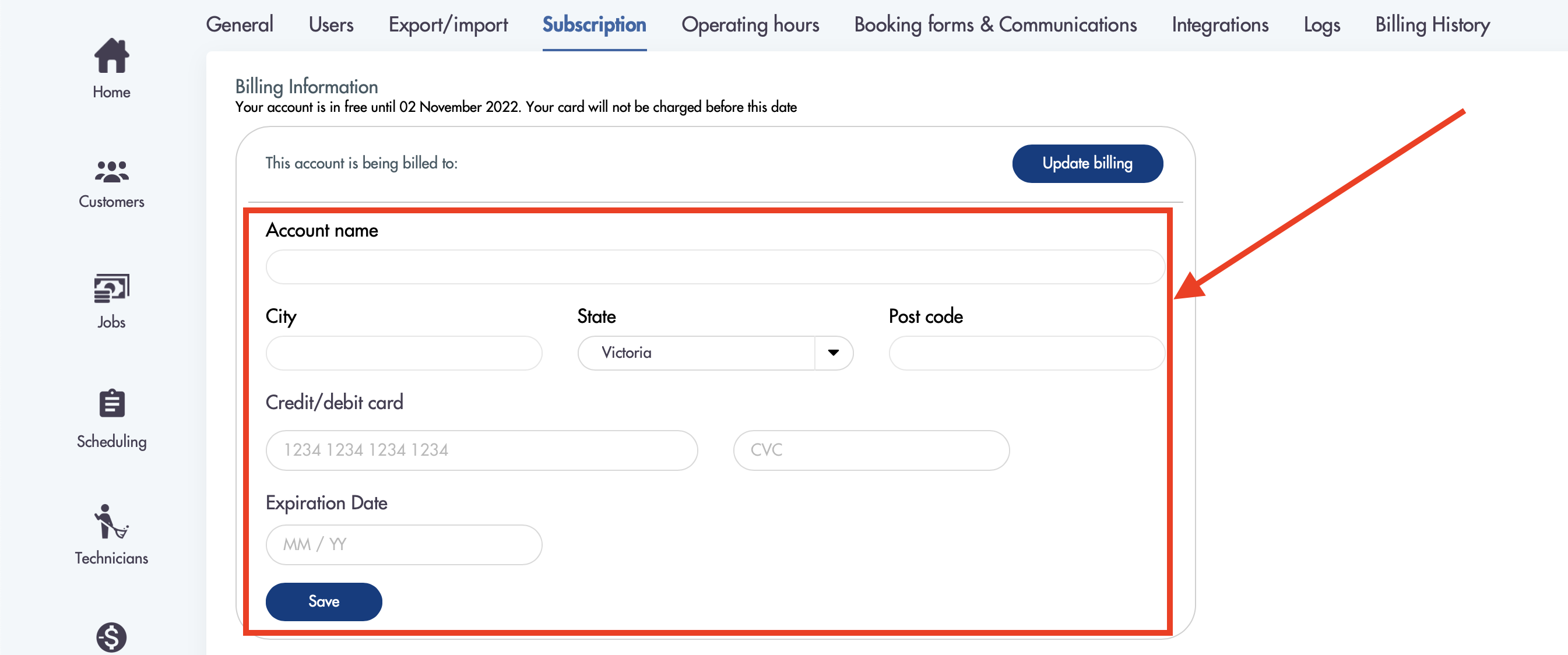 Your Maidily account will now be active but you will NOT be charged while on trial.

Need help activating your account while on trial? We can help you - email us at help@maidily.com for around the clock support.