Manually setting an invoiced job (job status is 'Invoice sent') to 'Paid' will NOT result in a charge to the customer's card.
Sent invoices to customers must be paid by the customer with their card (Stripe/Square integration is required for online payment processing) in order for an actual card charge to occur.
Detailed breakdown:
If you send your customer an invoice the job status will change to 'Invoice sent'
If you manually set a job to 'Paid' AFTER sending the invoice your customer will NOT be charged - the system will notate the job total as received revenue (via cash/check)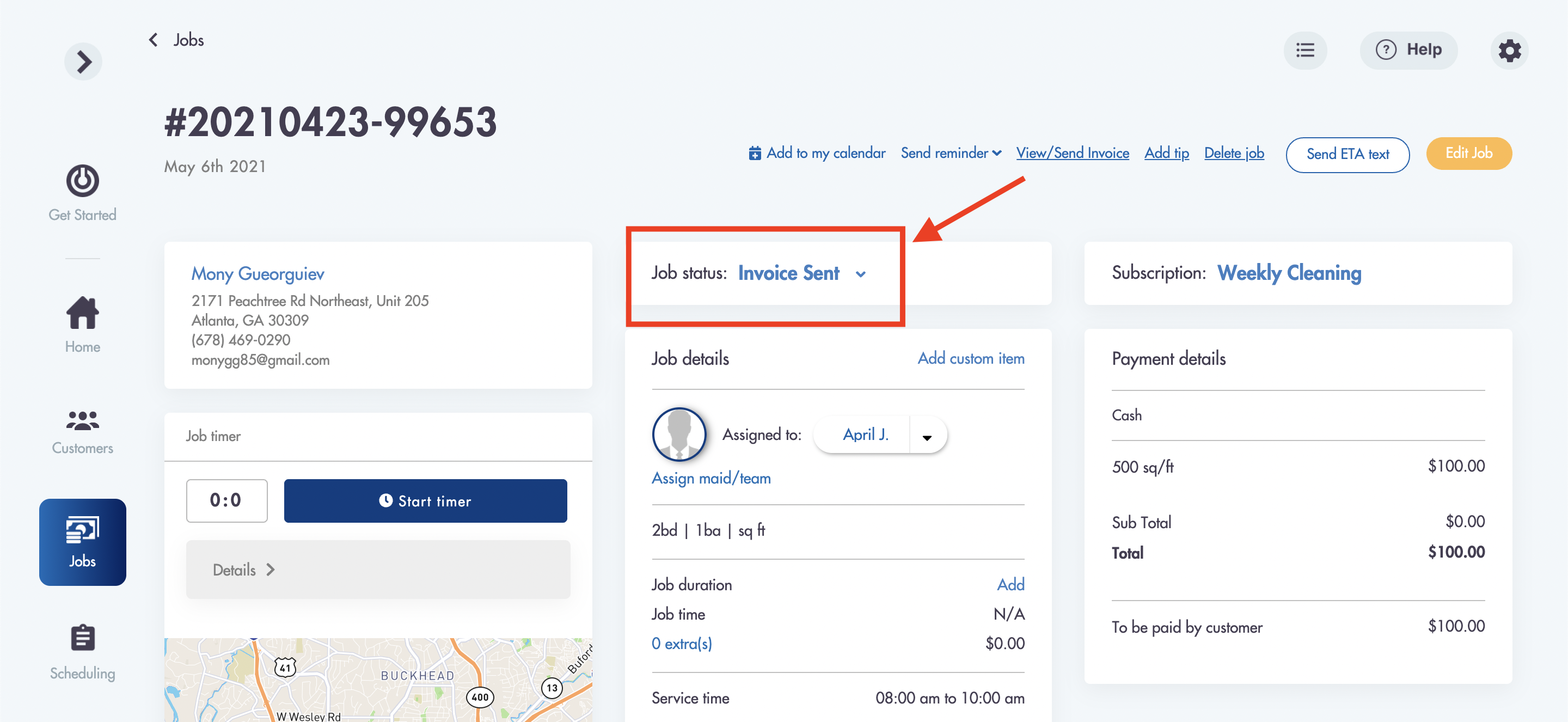 In order to receive an online payment from your customer they have to pay the invoice that was sent to them online
Invoices paid online by your customers will automatically set the job status to 'Paid'
Once a customer pays an invoice online the card that they used to pay with will be saved for you to use in the future (for future services) - you MUST select the card in the job for it to be charged.
Once selected, the card will show under the 'Payment details' section of the job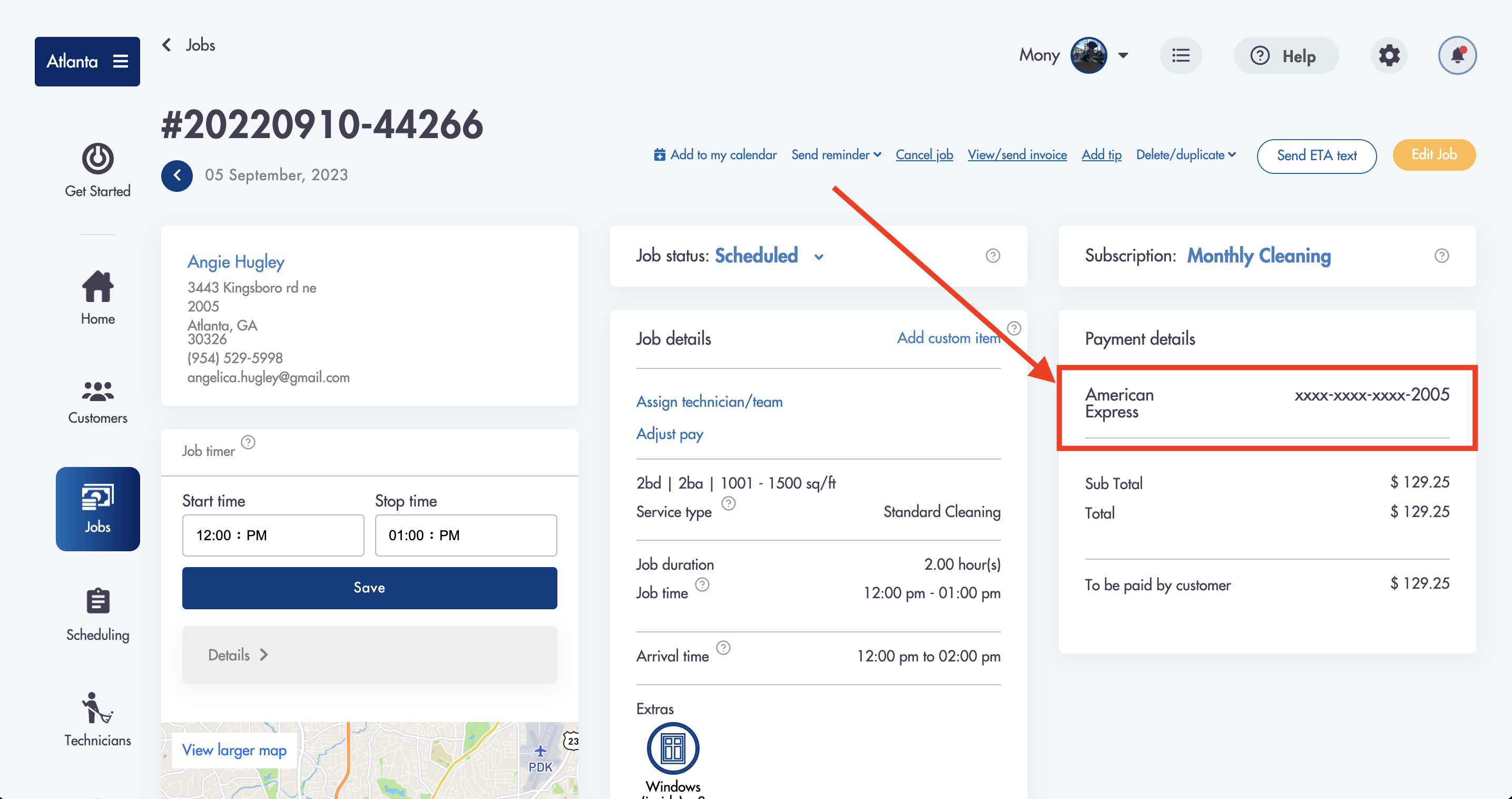 Need help with charging invoiced jobs? We can help! Email us at help@maidily.com for 24/7 support