You can send an ETA text message from Jobs: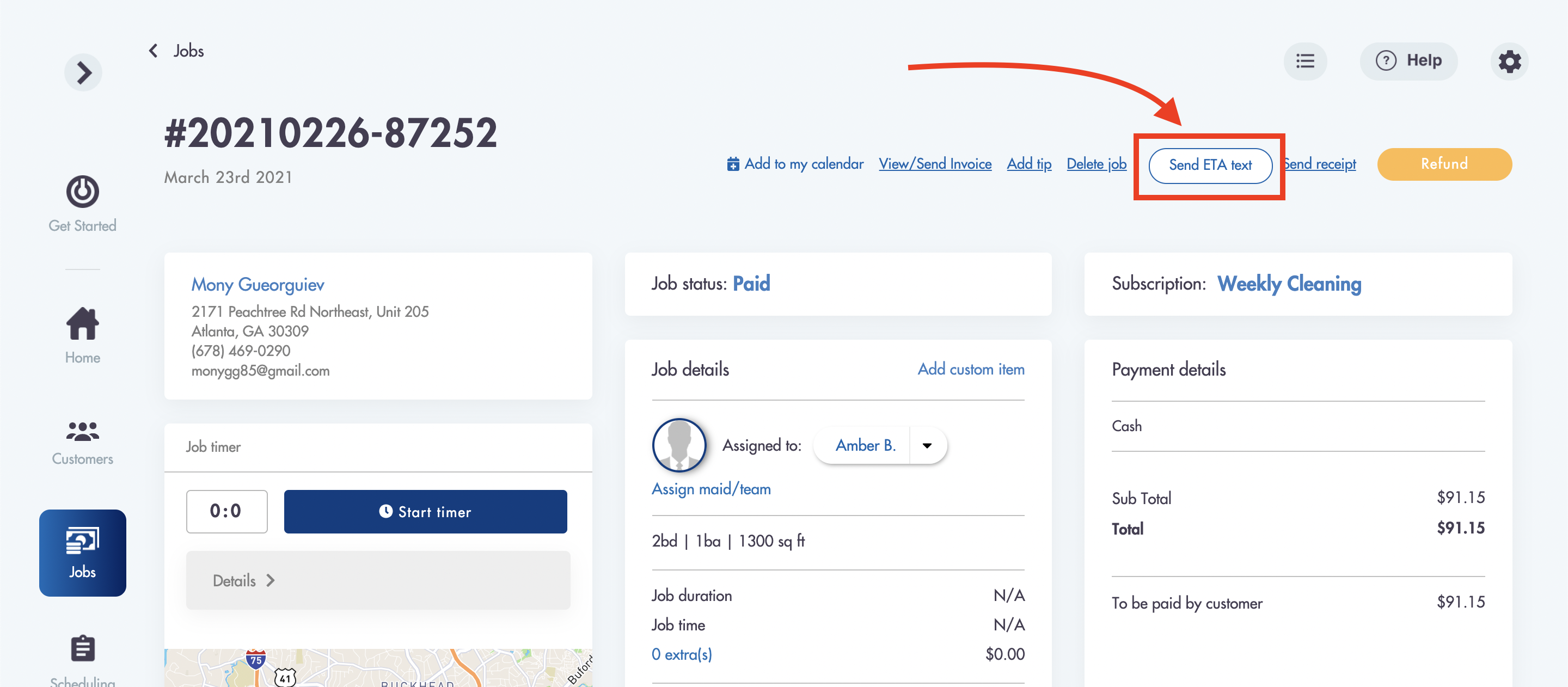 Once you press Send ETA Text - a confirmation box will pop up: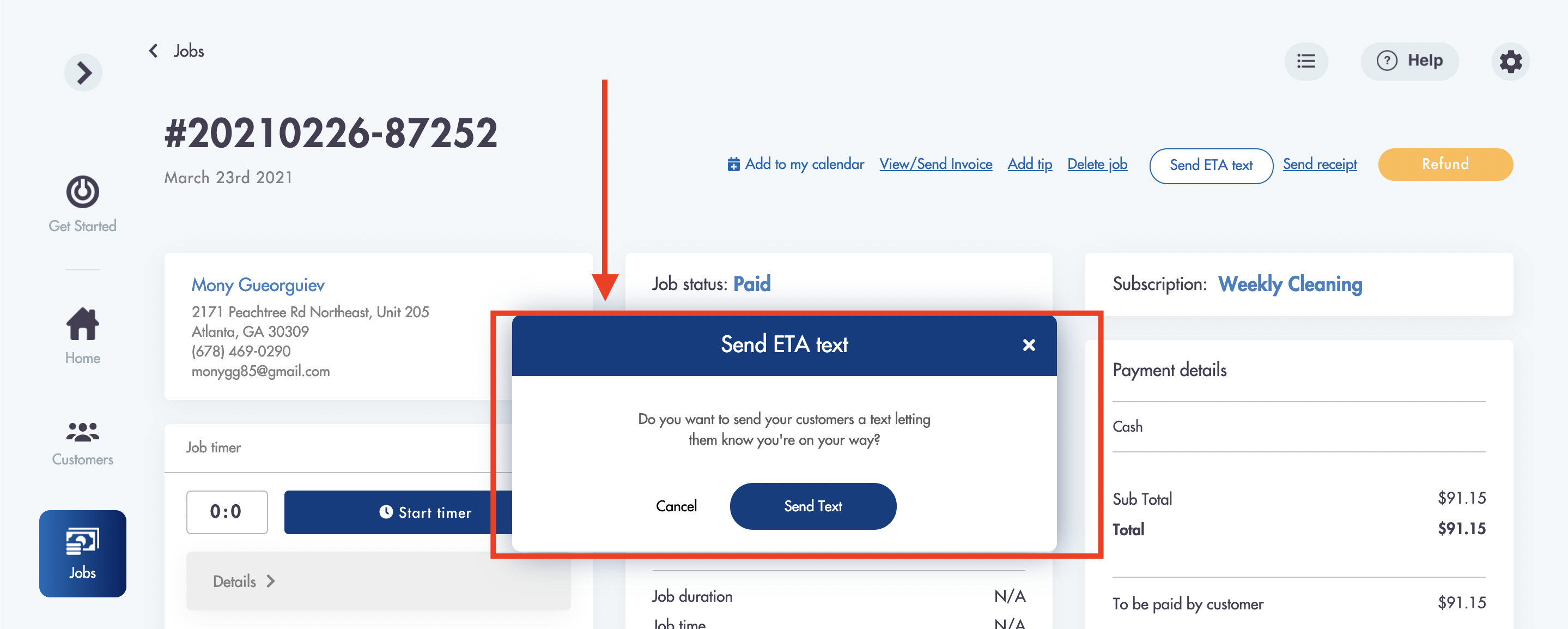 The 'Send ETA Text' message' button will change to 'ETA text sent'

You can preview the ETA text message template in Settings -> Templates - Text Message - this is what your customers will receive in text format: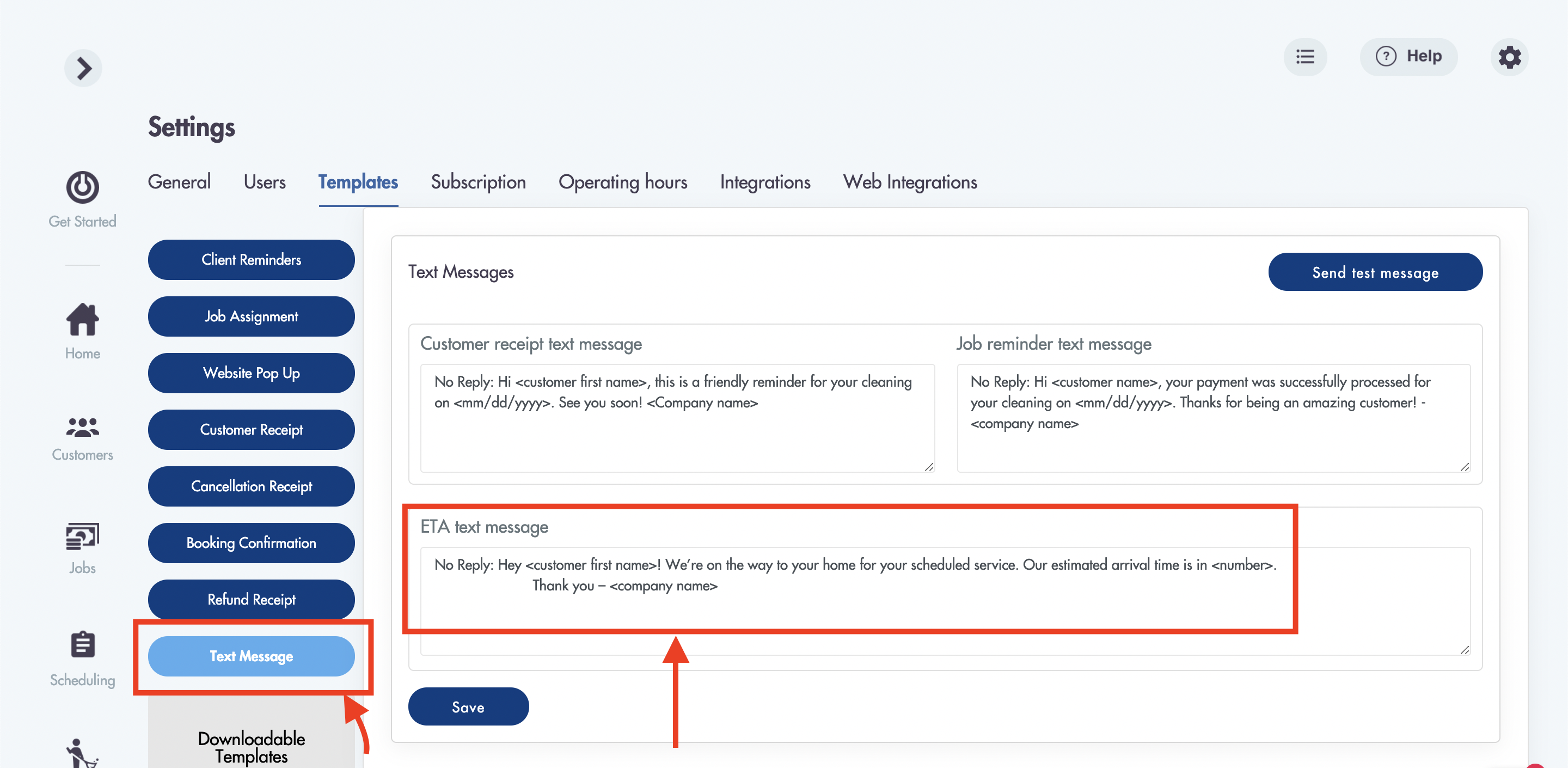 The 'Send ETA Text' function will use GPS to calculate the distance from the location that the button is pressed and customers address that is related to the job.
It will give an approximate ETA - keep in mind that it will vary based on many factors: traffic, speed, driving conditions, stops made AFTER pressing the button, and more. So while accurate, please allow fluctuations.
Need help? That's what we're here for! help@maidily.com