As Administrator/Manager you have the ability to adjust the total time that a technician/team has spent working on a job.
The technician/team have to use the Start/Stop timer to track their hours
Adjusting the time spent on a job directly impacts hourly pay for technicians/teams
You can only adjust the time on the 'Stop' portion of the detailed log in Job Details
Changing the working hours does not change or adjust the 'Job duration' field in Jobs
Here is how:
1. Click on 'Details' under the Start/Stop timer section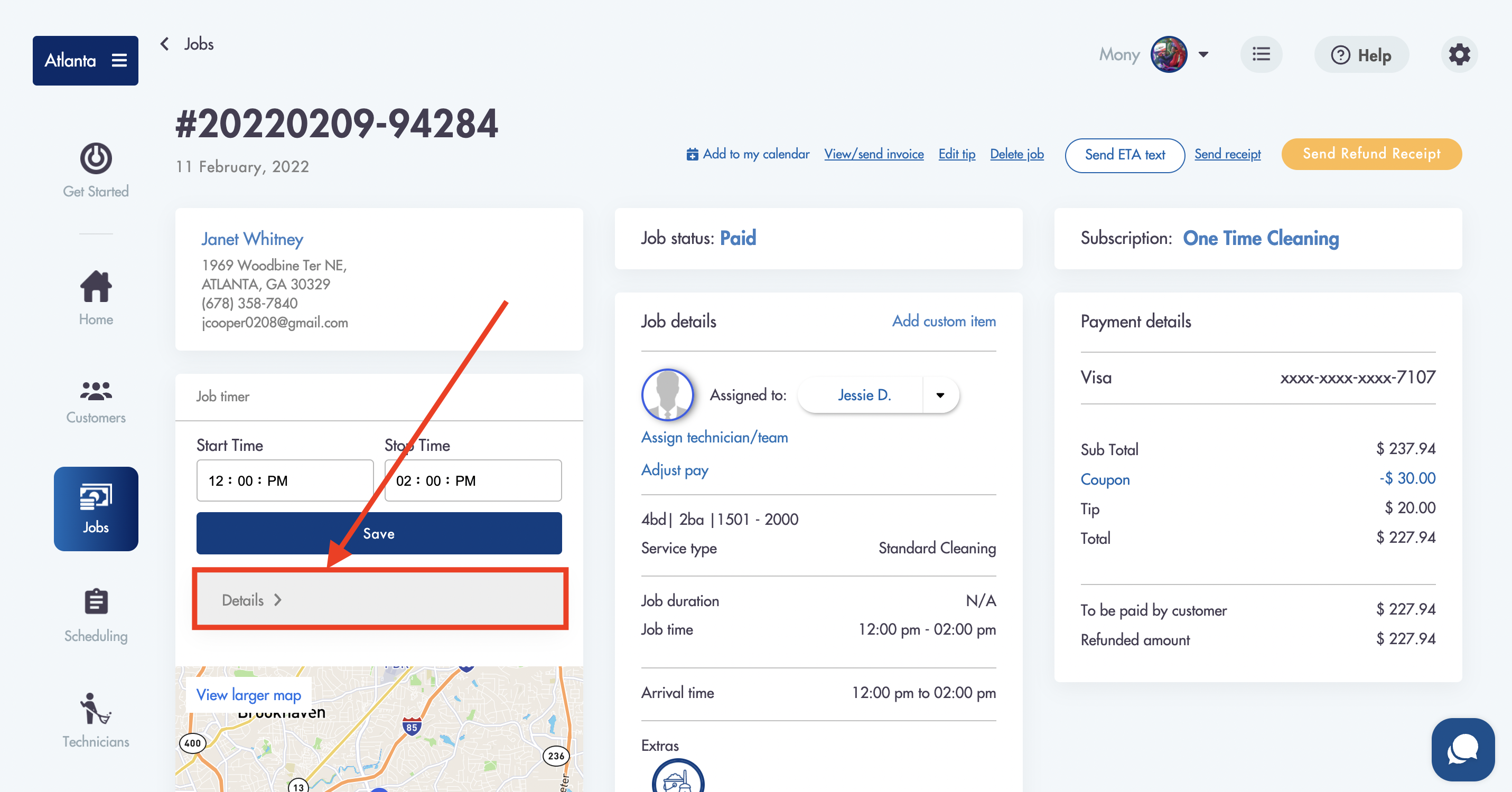 2. Click into the time you want to edit (only appears on the 'Stop' portion of the detailed time log)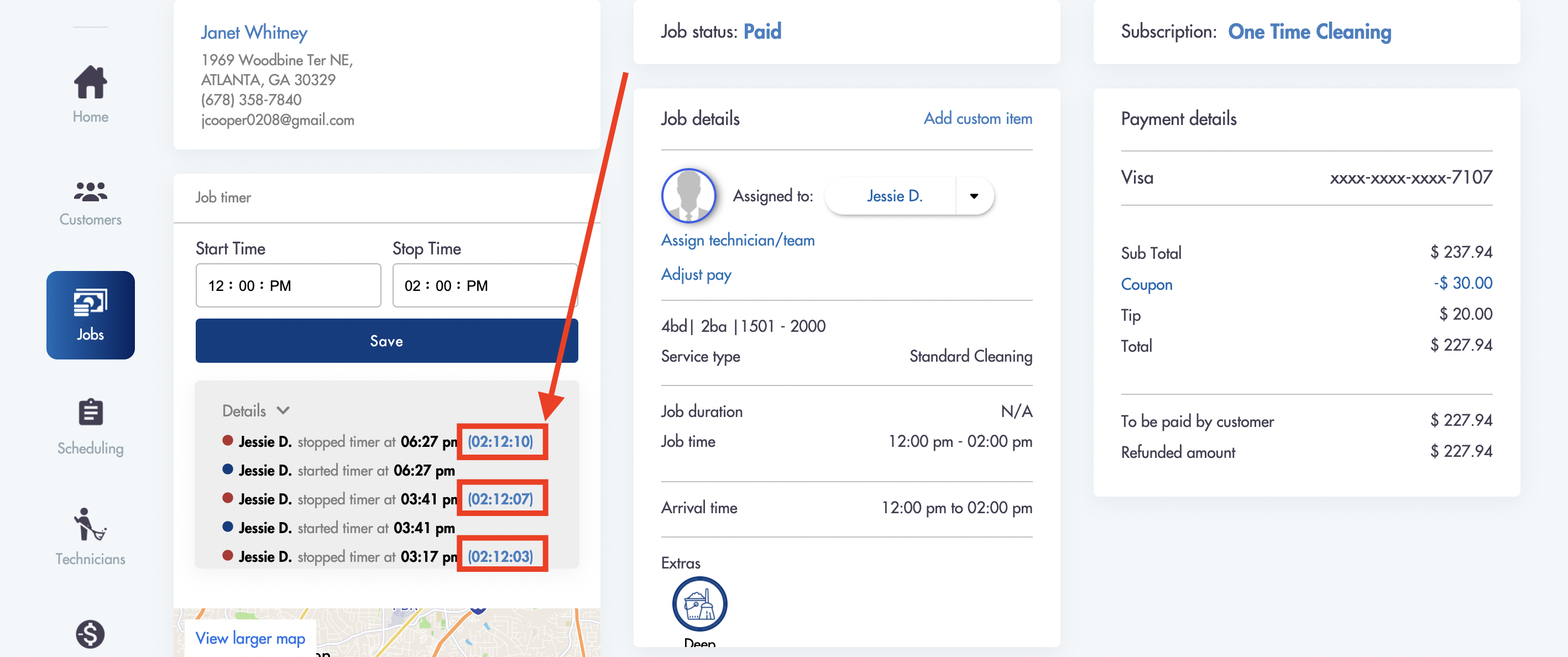 3. Edit the job duration in the format of HH:MM:SS

4. Click 'Save'
Is this confusing? Do you have questions? We have the answers!
Reach out for us: help@maidily.com