You can use geofencing (geo-fence is a virtual perimeter) to define and set up your service, or coverage, area(s). You can set multiple areas, there are no limits.
You can use zip/postal codes, cities, towns, or addresses to define your coverage area
Learn how to:
Turn geofencing 'On' & define your coverage area(s)
Preview of what your customers will see on the online booking form
How to turn on geofencing & define your coverage area(s):
Settings -> General -> Scroll down to Geofencing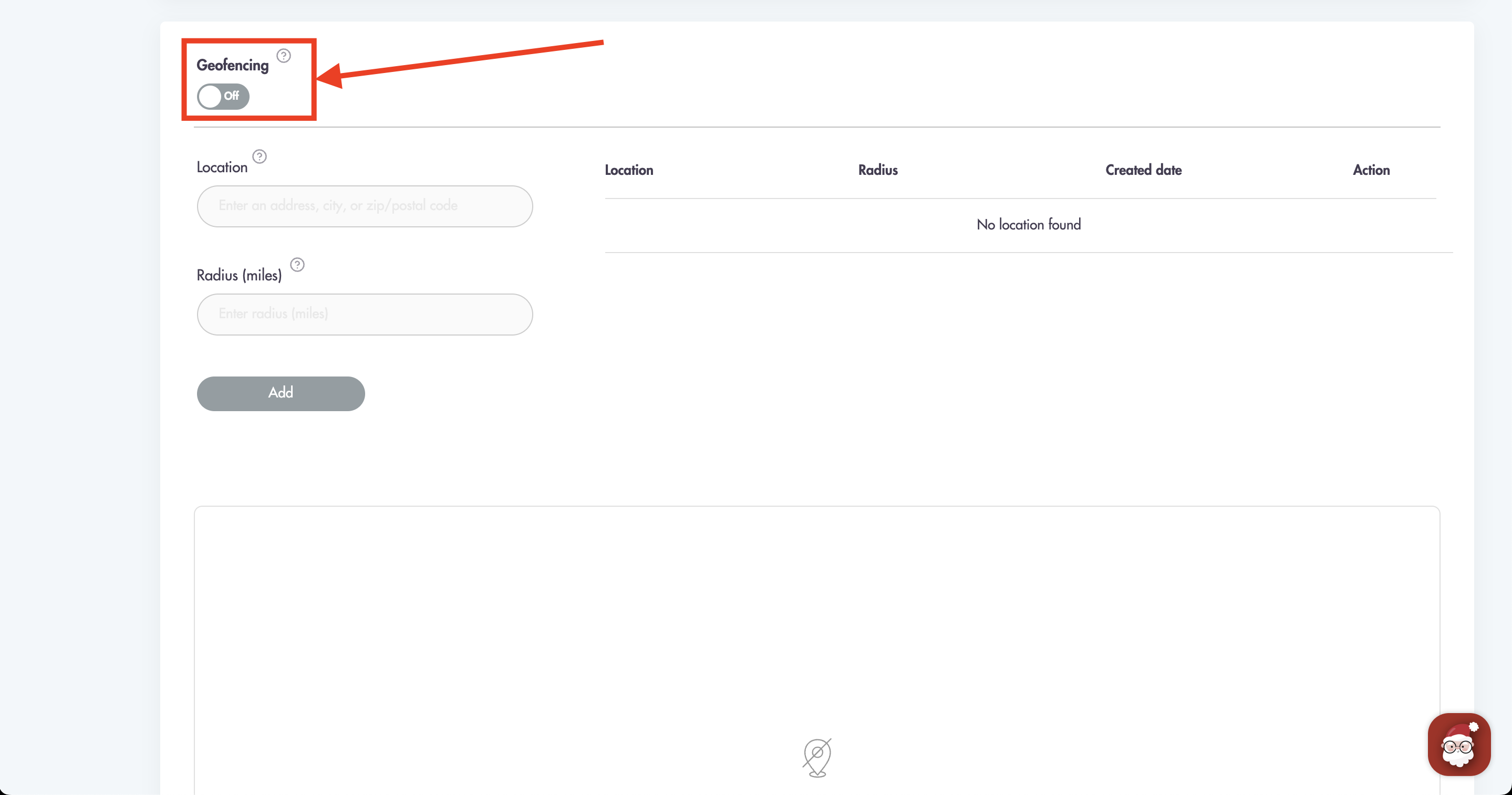 Turn Geofencing 'On' to enable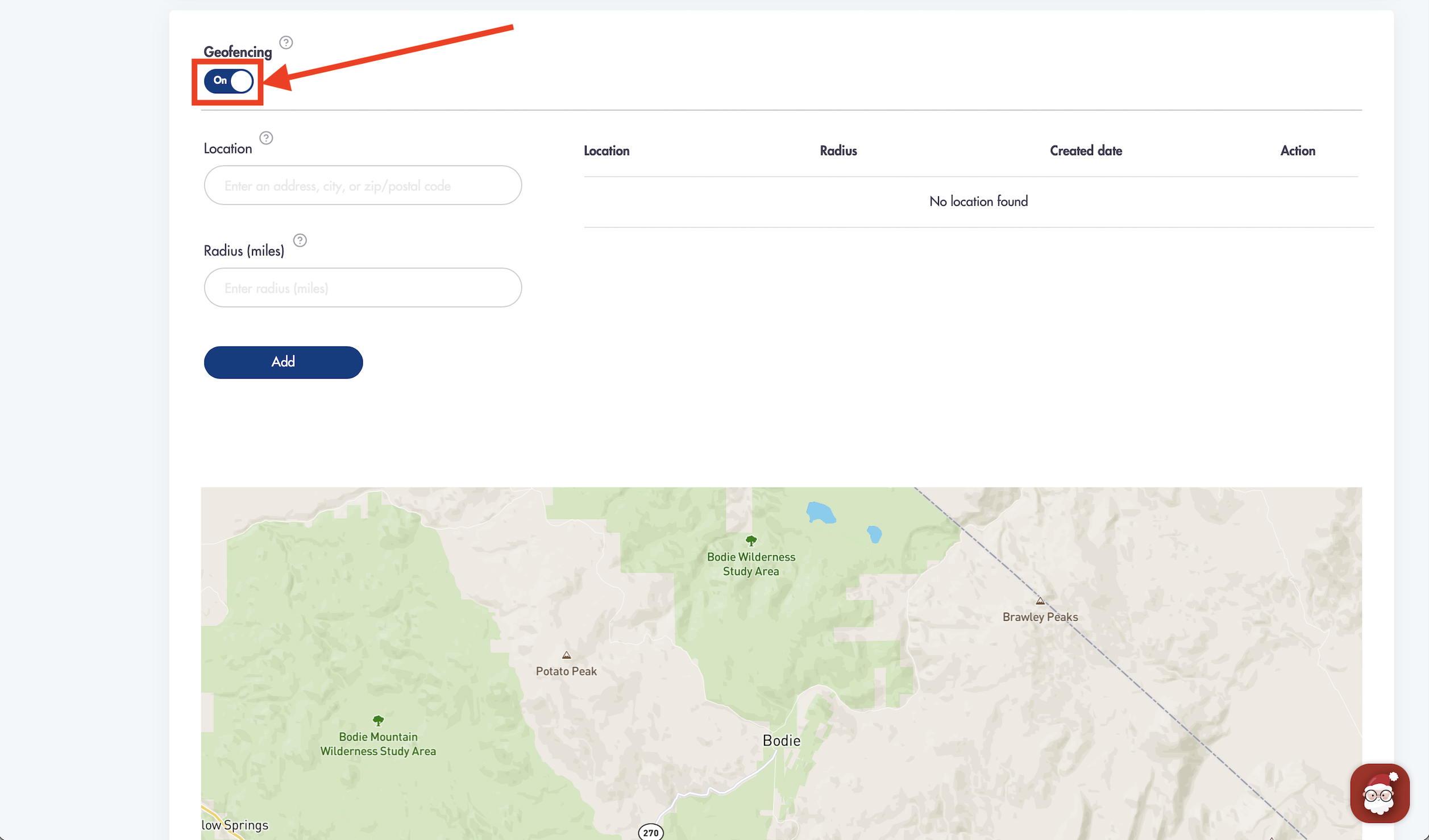 Use the 'Location' field to enter a city, zip/postal code, state, or street address to define a starting point for your coverage area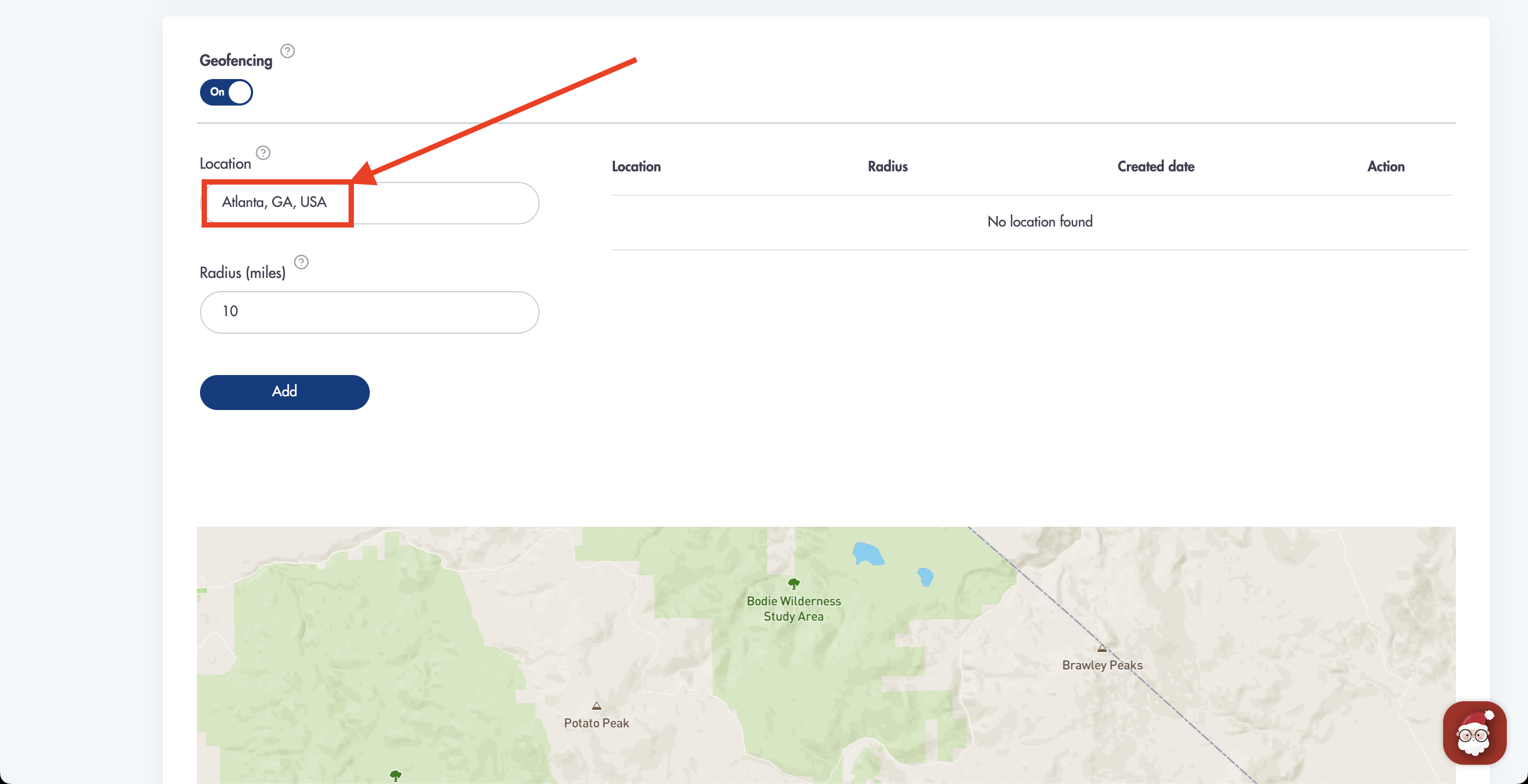 Enter the radius of coverage below that (in miles for US and kilometers for all other countries)
Click 'Add'
You will see the map lock into the location along with the radius coverage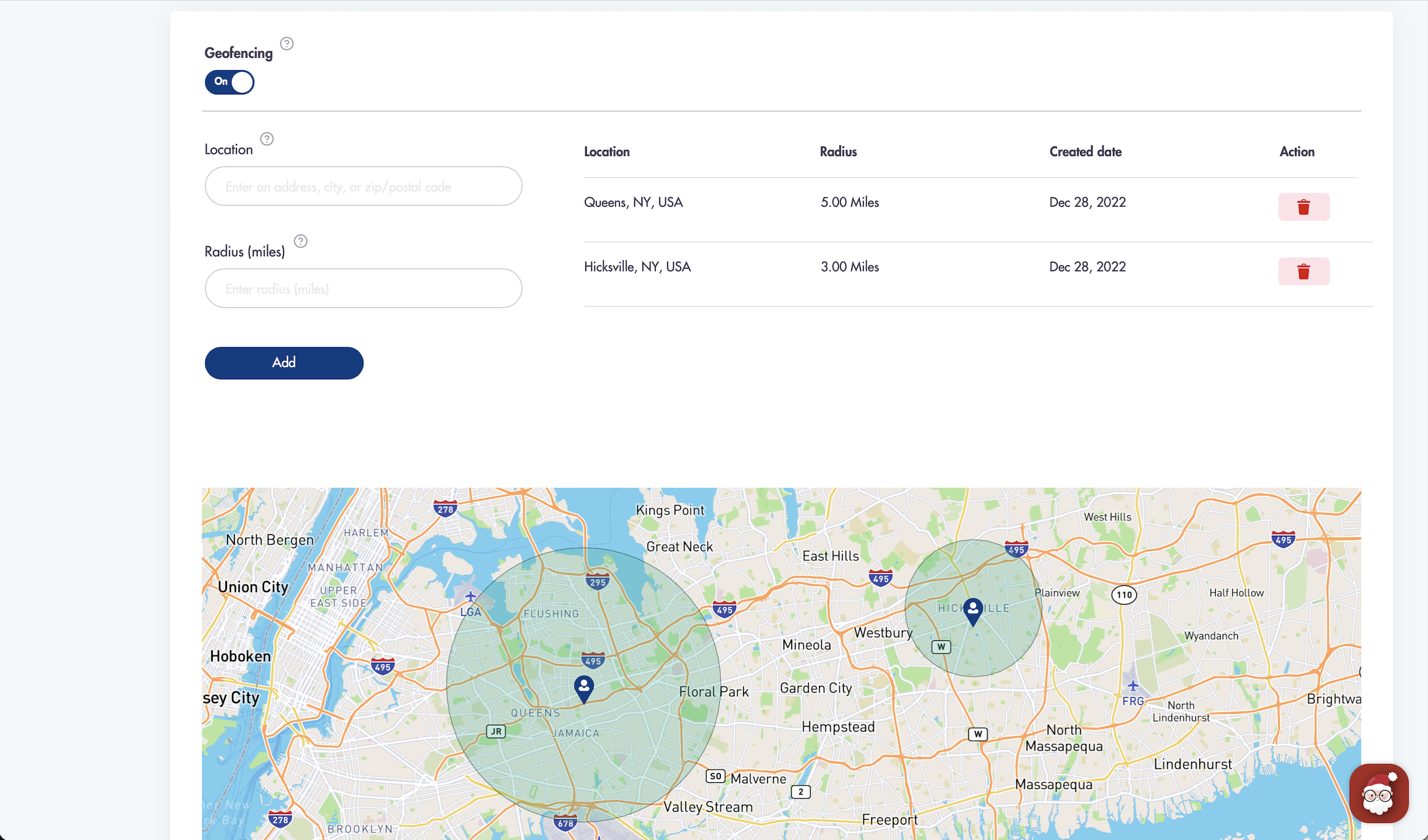 Repeat the steps above to add multiple service areas
What your customers will see on the online booking form:
If geofencing is turned 'On' your booking form will required customers to enter their zip/postal code before proceeding to book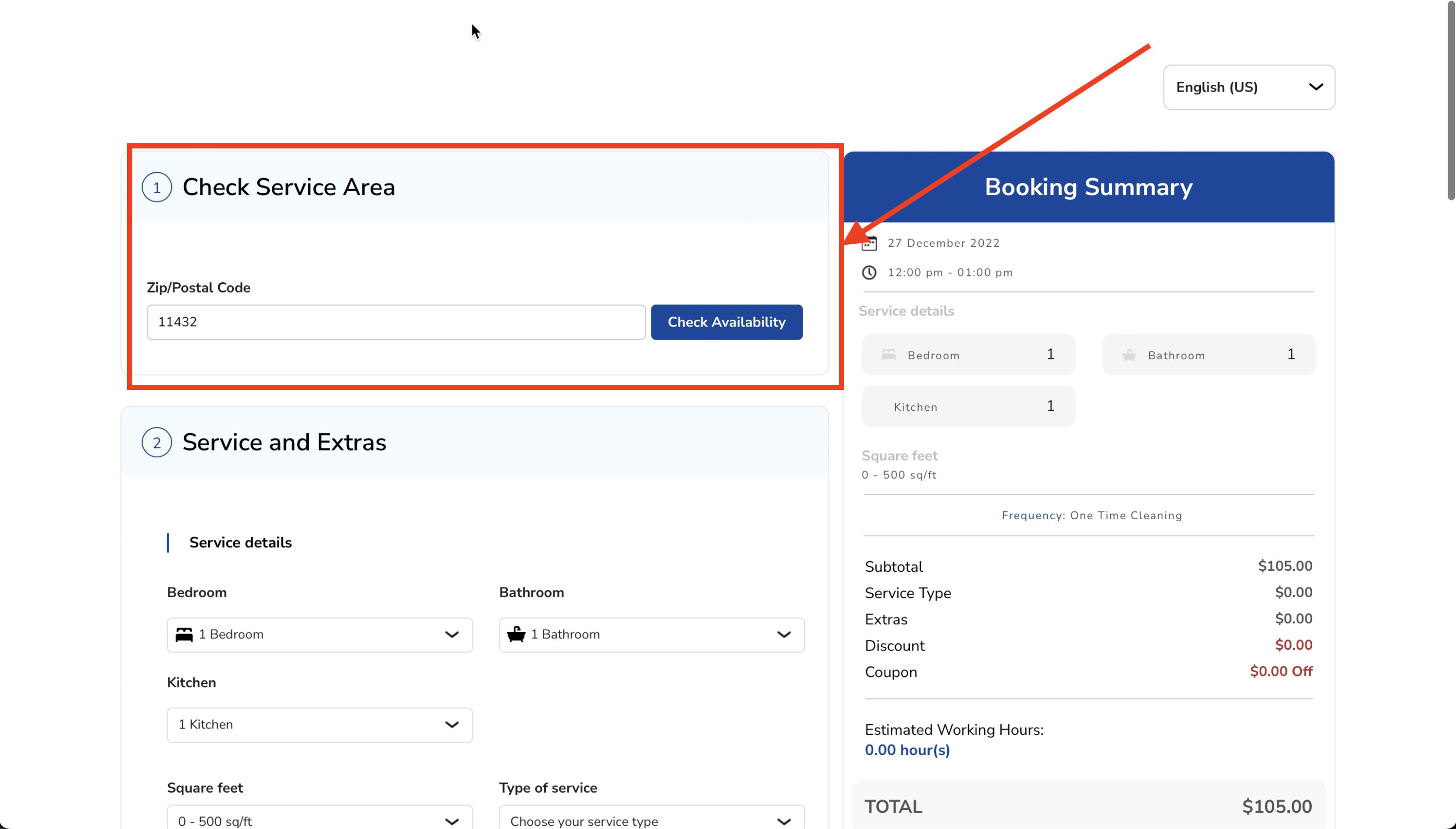 If the customer's zip/postal code is not within the defined service area the customer will not be allowed to book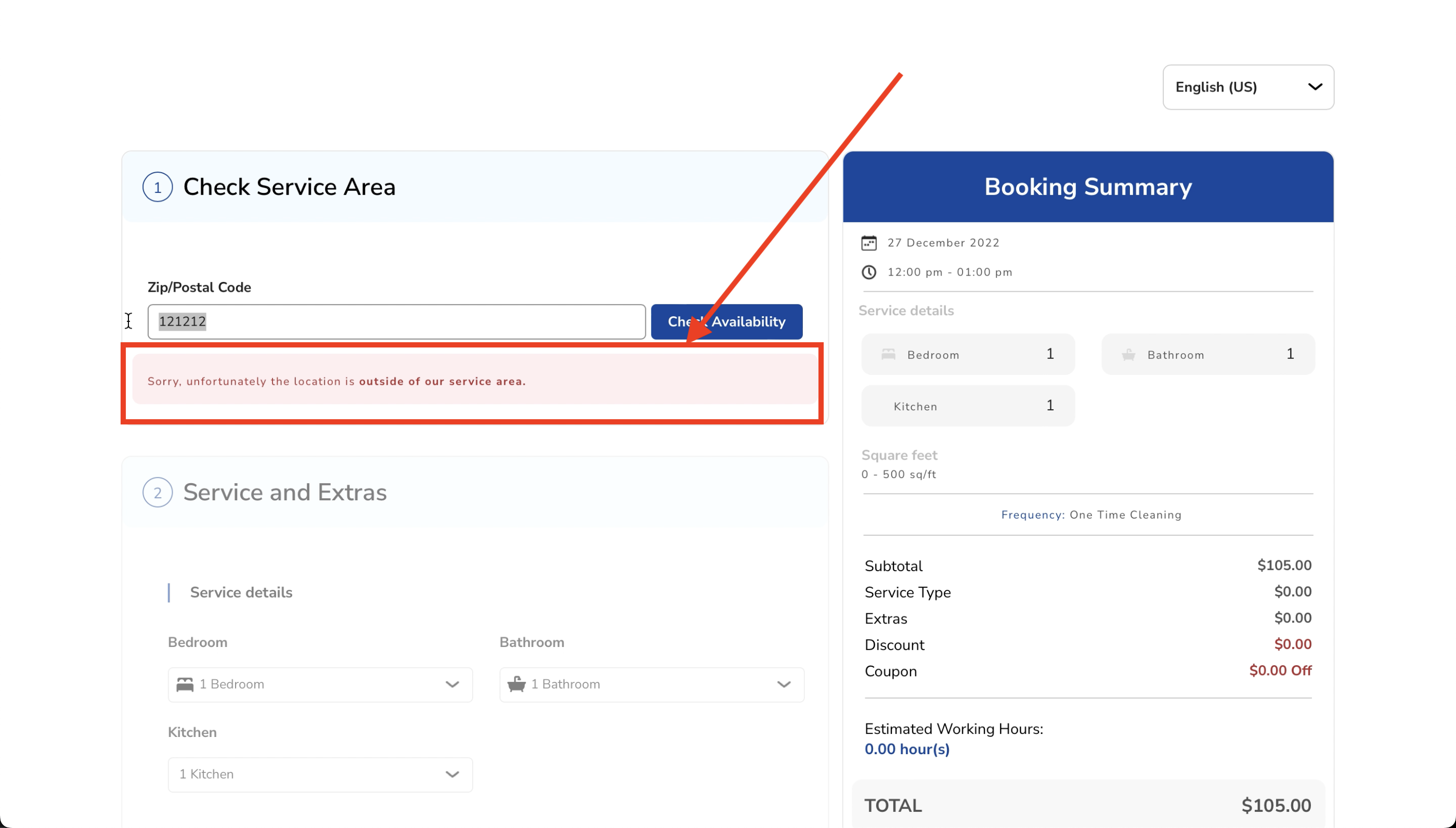 When geofencing is turned on customers will see the zip/postal code calculator in place of the pricing calculator
Customers who fill this out that are within the defined service area will be taken to the booking page to complete their booking

Considerations:
Preview the changes to the calculator/booking form in from the previewer sections in Settings -> Booking forms & Communications -> Calculator form and Checkout form sections

Make sure to use valid addresses/zip/postal codes/cities for most accurate geofencing results

You can delete geofenced areas by clicking the trash icon next to the added area (on the right)
Relevant articles:
Confused on how geofencing works? Send us an email at help@maidily.com and our support team will immediately help!