You can create a Team from Jobs in the 'Assign maid/team' button or from Maids (scroll down to the Teams section).
You can check the stats on the team by clicking into the Team and going to the Team detail page.
Create: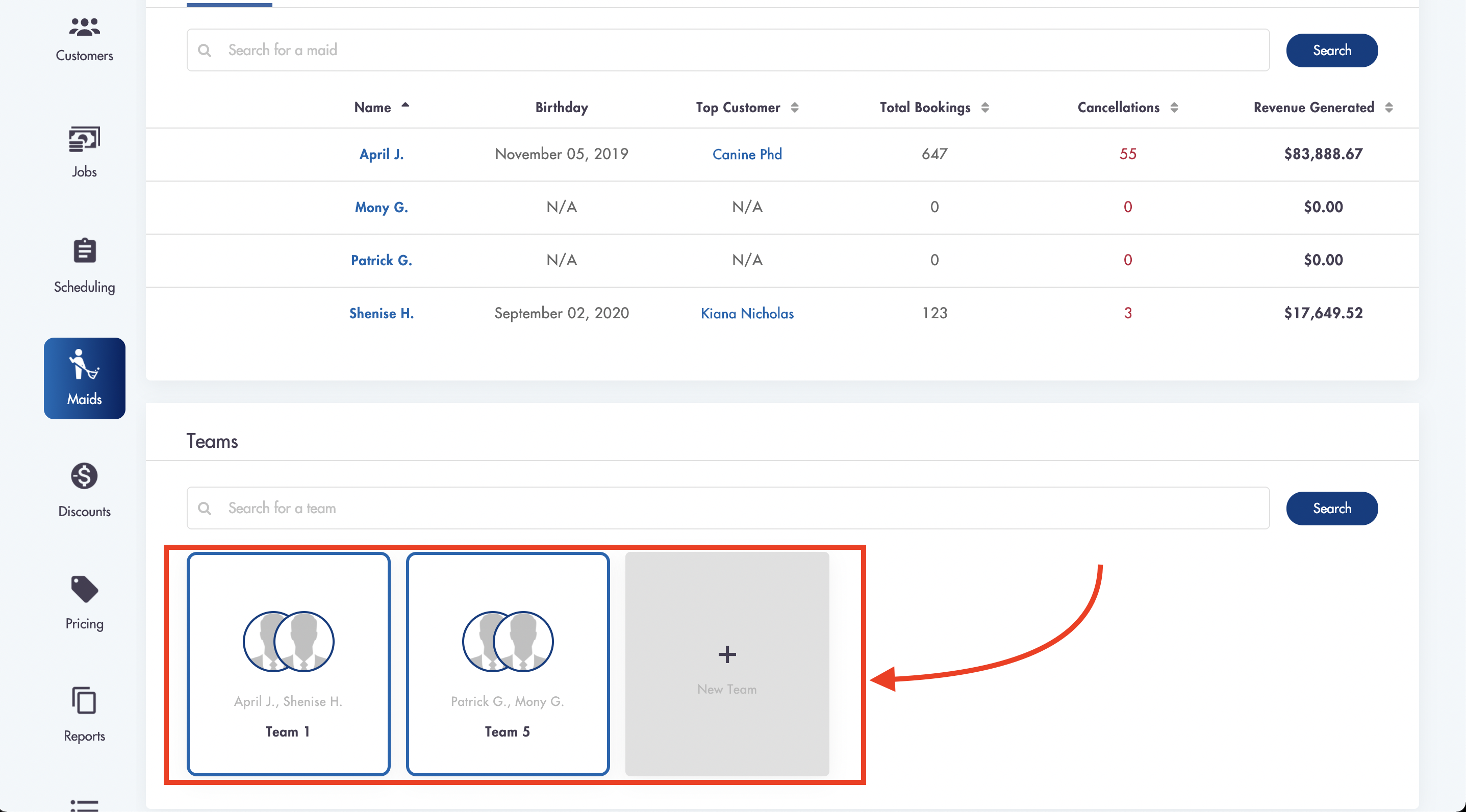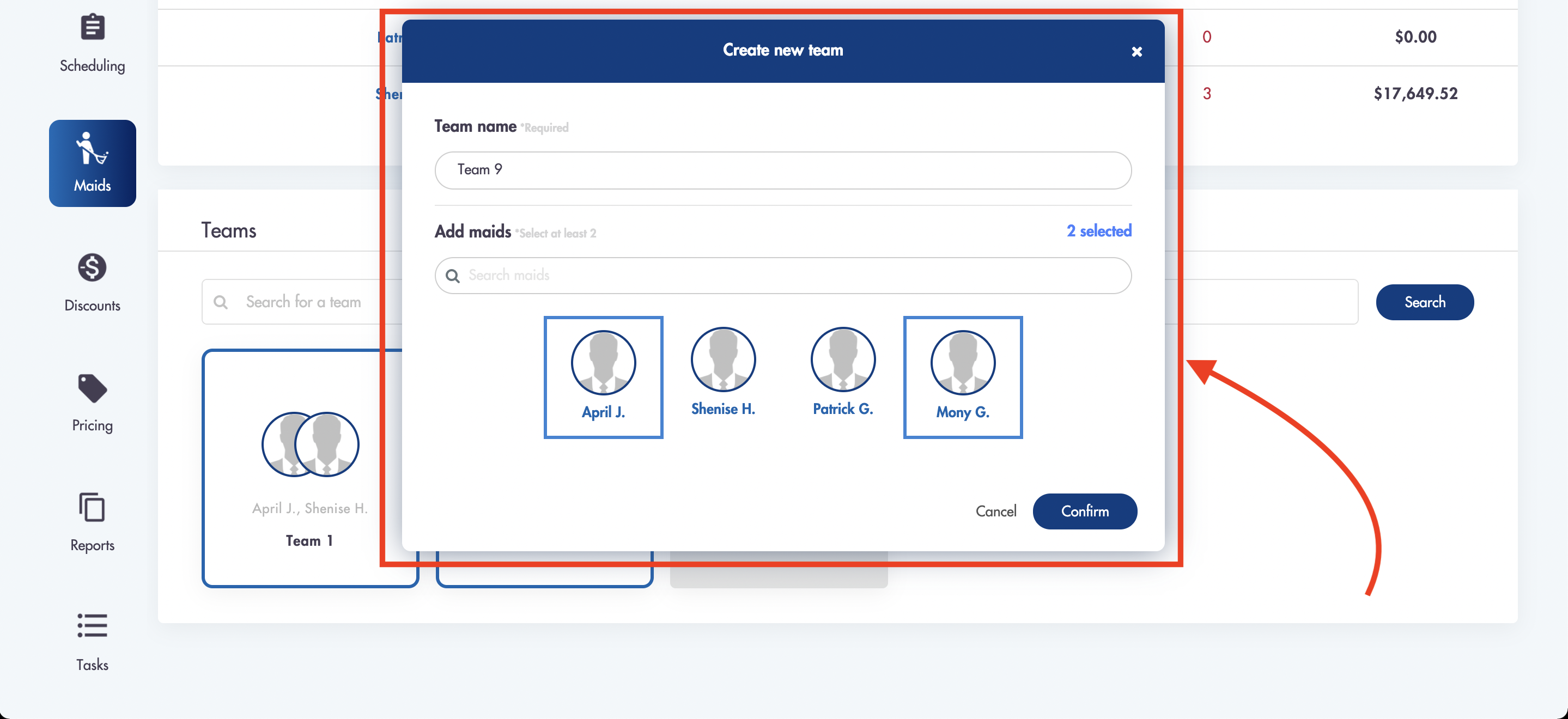 Assign: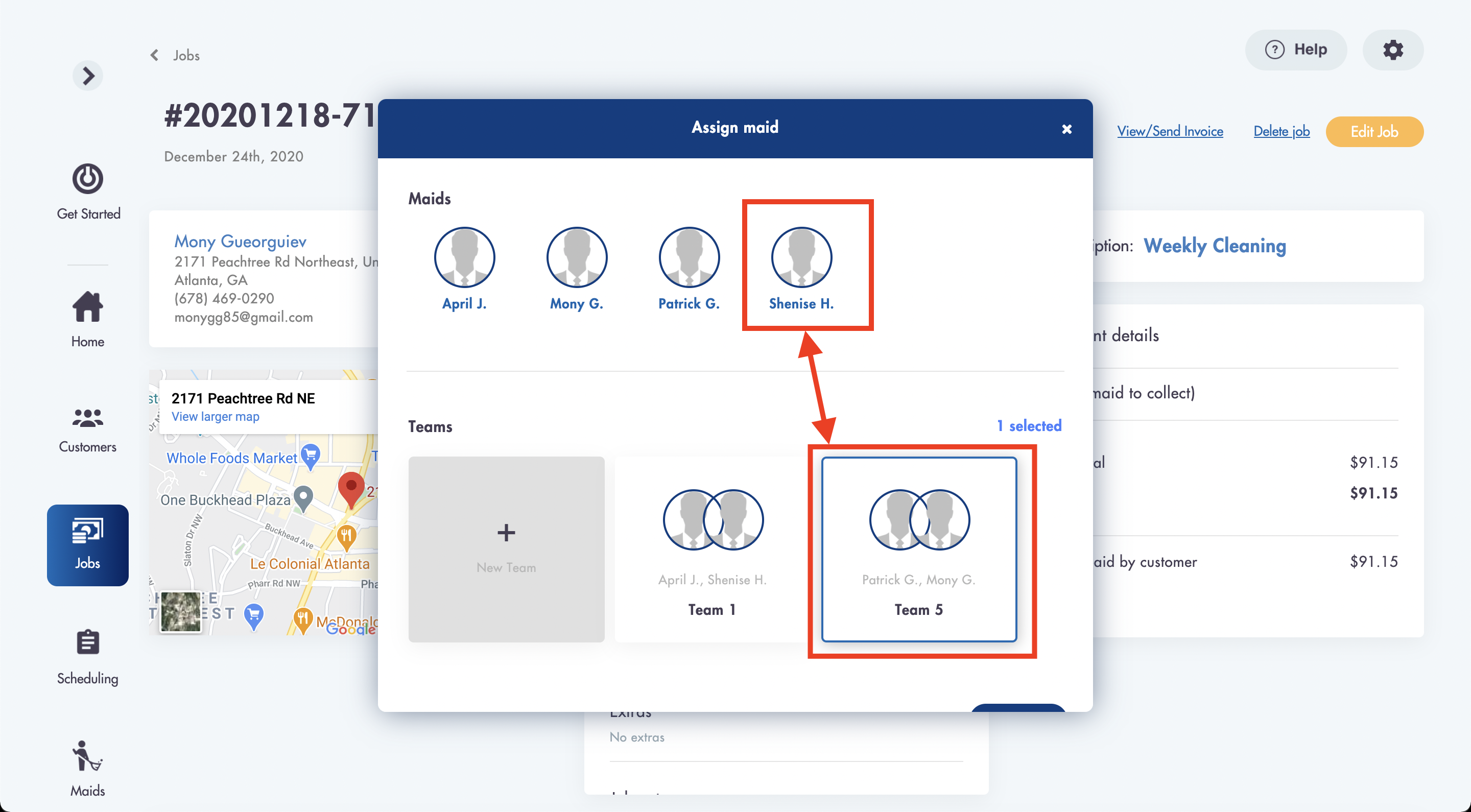 Check the stats: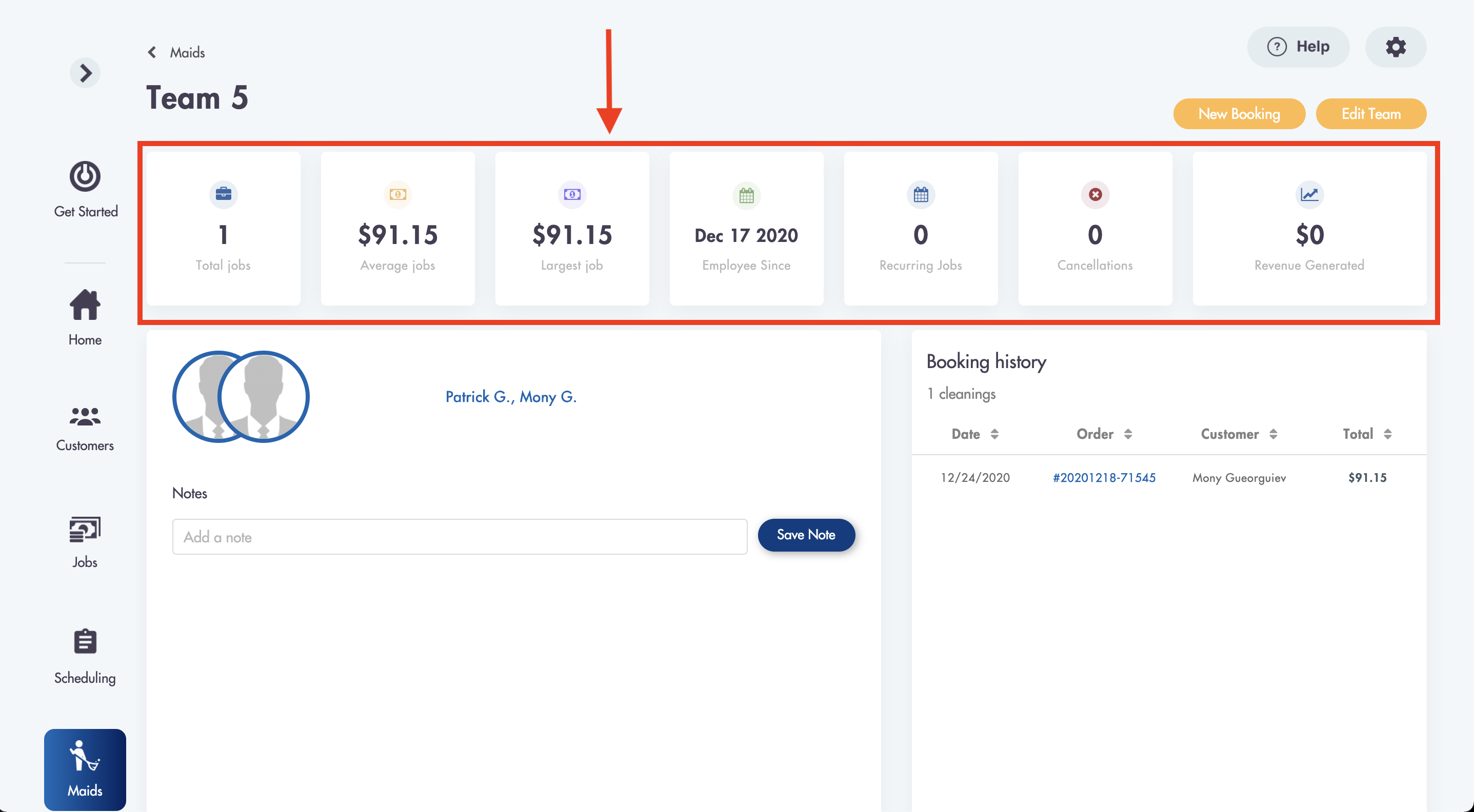 Job assignment will be sent to every Team member and the Team name will be displayed in the email greeting.
In the customer reminder emails the team contact details will show by individually listing out each team members name and email at the bottom of the email: